John Routhier, Senior Partner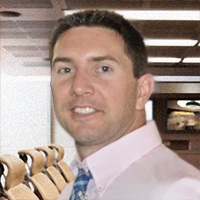 John has over 15 years experience as a sales and marketing executive with a record of rapidly growing sales through the implementation of strategic marketing campaigns, development of corporate strategy and business alliances.
Prior to joining Derby Management, John served as the VP of Sales and Marketing for Crowe Paradis Services Corporation, which was purchased by Verisk Analytics (VRSK Fortune 500). Recently John has been consulting SMB's such as Forerun Systems, Aviant Healthcare and Yippy Inc (OTC:YIPI). John is also currently a mentor for startup incubators such as Techstars, MassChallenge and Tufts $100k Challenge.
John works with our clients on short and long term needs for sales and marketing strategy, website optimization and implementing those strategies and has increased revenues for numerous companies by over 50% each year.
John is a Tufts University Graduate and has his MIT Sloan Executive Certificate in Strategy and Innovation.