Real dangerous for me to bring up a subject as far reaching as "personality" since that immediately brings to question my own personality (as in "none"), and I'm sure that we do not want to go there. No, this has to do more with the personalities that we and the members of our sales team portray in our online presence.
F2F meetings are clearly very different. Perceptions of personalities-good and bad, right and wrong-are established in that first 3 to 15 minutes after the handshake. It's that tight balance between rational and emotional branding that immediately takes place as we make a subjective judgment about that person in front of us. But telephone and online sales result in the same by defining who and what you are in a matter of minutes as your prospects and customers brand you emotionally as a result of their interpretation of your online presence.
We're coming down to the final days of the quarter and then entering that week that you can pretty much count on the fact that no one is going to be working. How about spending an hour or two that week making sure that you're defining yourself correctly, competitively and completely since for this upcoming quarter, you want to make sure that you're grabbing every possible advantage you can. Here's three things in priority order that you could absolutely complete by the end of the upcoming 4th of July week.

At a minimum, you need no less than 250 connections, 5 recommendations, and 3 groups where you're actively commenting. If you're not there, just set an objective to be at these levels by Labor Day. Today, you can find lots of hands-on help from friends or from marketing consultants who can put you on the map or just polish up what you have in a couple of hours. It's easy, fun and from my own experience, the most rewarding online presence that you can establish, but like anything else, you need to work it.


Clearly, as in most sales processes, Outlook is the epitome of a back-to-basics sales tool, but one which way too many sales people don't use fully. Again, this is about you and what personality your branding yourself with, so here's a couple of places where you can build that personality somewhat immediately.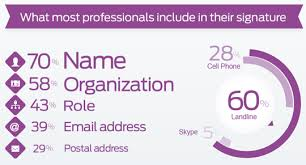 Signatures: What does your Outlook signature say about you? At the very least you must have: all your phone numbers, a hyperlink to that page on your website that talks about your value proposition and hot buttons to your Linked In. That's merely your must-have-basic-design. What you should also have are links to your corporate Facebook and Twitter locations and your (personal or corporate) blog.
Email Protocol: Even more basic than the basics of Outlook, what's the personality that you're branding yourself with as viewed through the lens of your prospects and customers? What's the personal style that you want to achieve? Personality can be as simple as your email structure, the thoroughness in which you check for spelling and for grammar and the fact that you never hit "reply all". Or your email personality can be seen to be more engaging and innovative by writing less in words and using more audio and video for example? Bottom line, take a look 50 of your recently sent emails to prospects, get 100 feet off the deck and just make sure that your email personality really reflects who you are and want to be seen as.
Just three easy-to-do things to think about next week if you have an hour here and there.
So, does any of this work? Sure. This week I bought a car and since I really, really dislike car salespeople (actually I really dislike car sales managers), as I have with the last 10 cars I've bought, I did the entire transaction online and on the phone, completing it with having the car delivered to my house fully insured and completely registered. As I started the auction process two weeks ago, once I got beyond price, the selection of who I bought it from came down to the ease of being able to interact with the salesperson's online tools and the comfort of his presence.
This is Crunch Week, but you know that already. Let me know if there's anything I can do to help. Just email me or call. You'll find all of my contact info at the bottom of my Outlook signature.
Good Selling!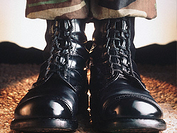 DERBY Management-Associated Industries of Massachusetts
SemiAnnual Sales Management Boot Camp
"Save The Date": September 30th-October 2nd, 2012
Click HERE for a quick overview and email me to set up time for a 10 minute call to talk about this unique experience. Want more detail? Click HERE for full agenda and pricing. Early Bird pricing ends August 15th