Here we are in mid January, and you and I have the opportunity to change the world this year.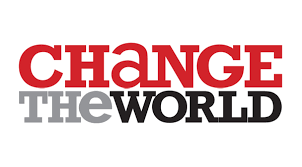 Perhaps, we're not going to find a solution to the current world crisis in xxx (fill in the blank of the country),
-or find a cure to xxx (fill in the blank of the type of disease),
or fix the U.S. economic entanglement in xxx ("China" definitely fills in the blank here),

But...each of us does have the power to make a material difference to our little piece of the world in 2016.
Perhaps, your own personal CTW is going to be in your business and how you scale it from where it is now to where you want it to be just 350 days from today? All of that change is reasonably doable. It just takes your committed time and an equal personal commitment to follow up on your detailed activity plan.
Maybe, your own personal CTW is to make a career/salary/title change in your job in the next 6 or 12 or 24 months? That should be very achievable especially in the fields of sales and marketing, where the market for new employees and experienced talent is blazing hot.
Why not commit to a CTW that will have significant impact on your own health and maybe, as a result of that, even the health of others around you? You can certainly make a huge impact on that front in the next 12 months.
You want to have a CTW impact in your community, your school or your church? Nothing really to slow you down in this other than your own time availability, so why not start the process this weekend?
All of this comes down to your own personal planning, the management of your own time, your personal commitment and your belief in yourself.
How do you actually start the process?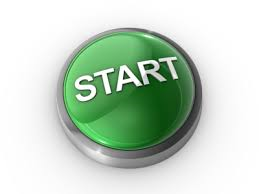 Most simply, it begins with you actually writing out...
"Your Personal CTW Plan"

- What are your personal objectives? Be honest and real !


- Work through the details

- Figure out the activities you need to do throughout this year

- Commit to continuously reviewing these every three months.

The four simple bullets above provide the framework of what you need to do to start this process, and it's a perfect example of both business and personal planning at its best. Just take some time early tomorrow morning and use these first few hours of your Saturday, before anyone else is up, have your coffee in your favorite cup beside you, have your computer booted up, but shut off your email and social feeds.

The simply write down...
Three achievements (personal or business) that you want to accomplish before December 31st
Answer the question of "Why?" What's in this for me? For my business? For my career?
State the specific business and/or the personal value you'll directly receive as a result of this process
Write out the metrics of that accomplishment as best you can that move you from here to there
Line out the steps. Remember, you can't control any results; you can only control your own activities
Fill in the monthly activities you need to do and the put in your calendar your quarterly review dates
You now have the framework of a pretty good plan. Don't try to overthink this.
I recently had breakfast with Joe Volman from Burns & Levison, a bright guy, a Tufts grad and a great lawyer who just completed a deal for us in a company where I'm a board member. In his already super-packed life, Joe has now volunteered to take over the helm of being the President of ACGBoston, one of my favorite business organizations in the city. Each of the prior leaders of this superb association like Peter Alternative, Jan Shields, Ben Proctor and Den White, to name just a few standouts, have made a huge impact not only on the organization, but most importantly on the business lives of many of their members. Sounds like a small CTW when written this way, but not so small if you are one of the recipients of that outreach, that engagement, and that connection to the perfect PE firm or investment banker.
Back in December, I had the opportunity to be a speaker for Jamie Grant's company, Year Up. Jamie was one of the co-founders of the very successful investment banking firm, Mirus Capital Advisors, and two years ago called me to let me know that he was going to lead this amazing not-for-profit that gives directly back to young students exiting high school who need that one more year of getting themselves ready for the business world or maybe for college life. My experience in talking with these young men and women in December was just simply outstanding to listen to their stories and their aspirations. Did I change the world of anyone during my talk that day? No, not really. Does Jamie and his staff? Yep, every single day!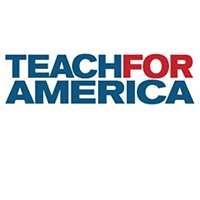 At Tufts, a number of my graduating students move directly from their pristine life at this wonderful university right into tough urban neighborhoods in some of the most struggling cities in American by spending a year teaching K-12 students at Teach for America. In all the cases where I'm asked to provide a reference for a graduating applying for two years at TFA, I've remained in contact with these alums, and I can say with certainty, that the TFA experience changed their lives forever. Did they each "Change the World" teaching in places like Detroit, Washington DC and Chicago? Absolutely, yes, both in their own lives and in the lives of some of their students.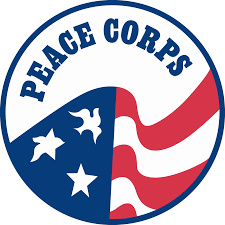 Back in the day, when I left BC as an undergrad, and had my ticket punched to go to the University of Chicago for my masters, all I knew was that I was an English major, I liked to read, and I knew zippo about the real world. While Chicago was the only path that had been planned (and a path that I did take later in life), I decided that just maybe I could do something "better", and "give back"...even though I didn't really have anything much to give except that I could speak English. As a result, I made a sharp right hand turn and went into the Peace Corps teaching English in Tanzania.

Changed the World? Not quite, but it was personally very rewarding to have a Tanzanian senior cabinet minister recently reach out to me to let me know that he was coming to Washington and wanted to meet since he still remembered our classes together. On my side of the fence, the Peace Corps certainly changed my own world forever creating another sharp right turn into business when I came back to the US.
So, as we sit here this morning thinking about maybe going skiing or doing some other fun thing, especially on this Martin Luther King weekend, think about what it is that you can most contribute in this long year ahead, and a year in which there will be substantive change.
Where can you put a stake in the sand to "Change the World" of your business, of your health, of your kid's school, or in the community in which you live. Changing the world doesn't have to be huge; it just has to be rewarding to both you and your employees, your friends or your teammates.
Have a great weekend, and think about taking an hour early tomorrow morning thinking about your own personal plan to change the world!
Best of success, health and happiness in this coming year !

Derby Management...for 25 years
-Sales & Marketing Productivity Experts
-Business & Strategy Planning Specialists
-Senior Management Coaches for CEOs & VPs

Box 171322, Boston, MA 02117
Jack's Cell: 617-504-4222