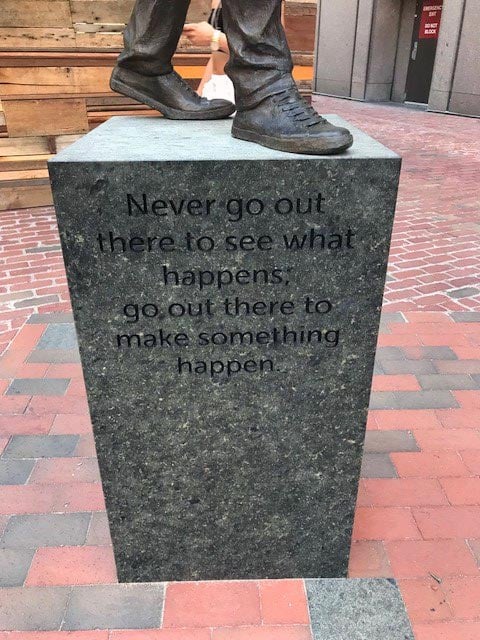 Today's critical number is seven!
Seven days in the week
Seven is a very spiritual number; just like three
Seven continents and seven seas
Shakespeare's "seven stages of life"
Seven colors in a rainbow
Seven letter in "SUCCESS"
...and, of course, just seven days left in Q2 to make quota !
For years, I've always been a countdown guy ticking the numbers down from here to there, or more typically, I start at the "there" and back into where "here" is so that everything...quota, work, travel, and my work at Tufts with my extraordinary students and professors, gets handled efficiently...and most of the time, effectively.

Time is obviously finite and allows for zero expansion in life, in projects and certainly in Sales. The month closes, the calendar page turns and BAANNG, it's a new month, a new quarter, and we're on the other side of that measuring bar. Same as in sports when the buzzer sounds! Zero difference since Sales is just like any professional sport. Always remember that we're all professional athletes just like any professional sports figure...we just chose different careers. Same requirements for training, motivation and the clarity of our drive!


Read More
Tags: improving sales productivity, sales management productivity, sales effectivness, sales careers, sales motivation