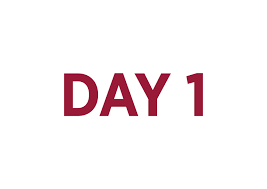 I still remember that Saturday training session as a young associate at Honeywell Computer Systems back-in-the-day when I learned about BANT.
Didn't know that Honeywell made computers? Well, they didn't do it very well...but they tried to with the wrong product at the wrong time and got smoked by DEC and every other mini-computer manufacturer up and down 128, known at that time as America's Technology Highway-the precursor to Silicon Valley..."back-in-the-day".
To get into the mini computer business, Honeywell bought a young startup, CCC, in Framingham, MA, once again proving that most M&A deals never realize their potential. Less than 10 years later, Honeywell quietly exited the market after losing hundreds of millions, while up the road in Maynard, startup DEC quickly became the largest computer company in the world for the next 15 plus years...until they also got smoked by that other little startup...Apple, and then everyone else as the lines became increasingly blurred between minis and the ultimate entry of personal computers. Anyone remember Apple's Newton?
From back-in-the-day, you can throw in Wang, and I guess you could also do the same with Polaroid, and you would have a solid string of "Lessons Learned" of what not to do regarding proprietary, inward-focused businesses to keep in mind as you kick of your own 2017 business planning sessions later this month.