Steve Wentzell
Steve Wentzell, Senior Partner, Derby Management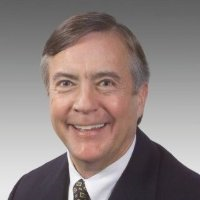 We are very excited about Steve joining the Derby Management partnership since, more and more, the senior managers of our customers are voicing major concerns over the efficiency and effectiveness through which they recruit, onboard and develop their salespeople and the general management of thier companies.
To add our own talent to solve these issues and provide increased value to our customers, Steve joined the firm in the summer of 2014.
Prior to joining Derby Management, Steve was the SVP of Human Resources for Dynamics Research Corporation a $300M federal IT/Business Systems contractor in Andover, MA from 2004-2014 responsible for leading all aspects of DRC's human resources functions, talent acquisition, executive development and retention, internal communications and chaired the DRC Ethics Committee in support of the achieving the company's strategic business objectives. DRC was acquired by Engility Corporation of Chantilly, VA in 2014.
Prior to joining DRC, Steve was a senior human resource executive within high growth, leading edge technology solutions organizations. As Senior Vice President for Human Resources at Brooks Automation, he was a key to the successful integration between Brooks and PRI Automation from1997-2004. Previous to that, he was the Corporate Vice President of Human Resources at Dialogic Corporation form 1993-1997 and held several Human Resources leadership roles in the support of new business start-ups and high growth businesses within Digital Equipment Corporation from 1973-1992.
Steve is a graduate of the University of New Hampshire and Columbia University's Advanced Program in Organization Development and Human Resources Management.