We bring you deep experience and hands-on expertise in...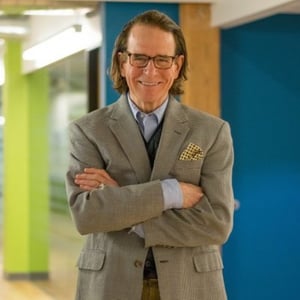 All of our team initially came out of corporate America positions where we grew up as operating managers in Sales, Marketing, Engineering, Manufacturing, Talent Management, and Finance.
Through lots of hard work and long hours over the years, getting our fingers dirty, running through airports and grinding away at business plans and spreadsheets-- along with a bit of luck-- we all became senior executives at companies such as Honeywell, Becton Dickinson, Kontron, Control Data, Price Waterhouse, and Litton Industries along with working in 30+ emerging and middle-market businesses.


The value we bring is hands-on successful experience!
As a result, we can save you time in your business planning process and in your tactical execution. We can improve your sales and marketing productivity by 20%-25% and improve your revenue and cash flow as a result.
With a senior manager background largely formed at Becton Dickinson, Datamedix and Litton Industries, Jack formed Derby Management in 1990 after successfully selling his then most recent company, Mayer Electronics, an electronics parts distributor.
Along the way, given the nature of what we do in terms of our expertise in Business Planning and in Sales and Marketing productivity work, we've raised over $840 million in both venture capital and private equity fundraising in a total of 54 deals through both our own companies and others that have been led by our customers.


WHY CHOOSE DERBY MANAGEMENT?
Being experienced business coaches that have hands-on operating experience as CEOs, VPs of Sales & Marketing, VPs of Human Resources, VPs of Manufacturing and Engineering and as CFOs, give us a unique skillset that differentiates ourselves from other consultants.

All of us have led very successful companies and have had direct P&L responsibilities earned across a wide variety of industries ranging in size from large corporations such as Xerox and Fidelity, to emerging startups and mid-market businesses across a wide variety of industries. We've also coupled those many successes with a few failures that have resulted in numerous "Lessons Learned" that we bring to our customers with hands-on execution.

We work with you along the entire path from creating strategy and business plans to the development of implementable tactics to actual execution and implementation with consistent hands-on coaching at every level.
We've Sat in Your Chair.
We've sat in the CEO, CFO, VPs of Sales & Marketing, Manufacturing, Engineering and Human Resource chairs. With our companies, we've been responsible not only for great successes, but also for discovering the most efficient paths to accelerated growth.

We've worked through very difficult survival and turnaround times when it did not appear that there were any opportunities for growth, and also taken good growth situations and accelerated them into spectacular growth through our Sales and Marketing productivity processes and tools. We may not have experienced a pandemic before 2020, but we successfully survived and have grown through numerous downturns from Black Friday to the 2008/9 recession through 9/11...and have always come out as winners!
We primarily focus on both emerging stage and middle market companies located primarily in New England and New York, with annual revenues between $5 and $250 million. We've worked totally online with customers and have active current relationships around the country. being and Our customers range across a purposefully broad spectrum of industries, including both family-owned businesses and investor-owned companies.
We'd welcome the opportunity to talk and provide you with a confidential sounding-board to share your ideas.
Just give Jack a call at 617-504-4222, to discuss opportunities for growth in your business, and then potentially we'll get together for a whiteboarding session as the next step.