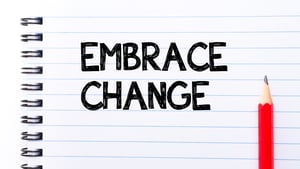 With way too much unprecedented confusion and distraction around us, we're now a full two weeks into our Q1 sales quota, and most probably will lose a couple of days this month for our kickoff virtual sales meeting. Most probably, you experienced this more than a couple of times in 2020, again, most probably, will be doing the same for the majority of '21.
I've been in a 2021 kickoff sales meeting with 200+ extraordinary sales professionals this week. Clearly, the best sales organization I've observed in my career as a salesguy! This very solid and heavily experienced sales team rapidly embraced change early in 2020 transforming in weeks to online sales practices coupled with rigorous training, creative demos and frequent sharing of best practices with one another. Prior to 2020, frequent travel to customers, physical in-house demos and regional meetings were not only common practices, but they underscored the powerful and unique sales culture of this company, which is built on decades of relationships, on trust in the fullest meaning of the word and on bringing value to its customers and the customers of its customers.
All quotes, I heard this week..."no glossy techy toys", "no fancy words", just a strict adherence to "the basics of taking care of customers", to rigid "focus on the message" to consistent training and "doing right by our customers". When the virus ends, they'll be back on airplanes and normal 400 mile drives, but they will do it differently since they are intimately aware of how and when their buyers want to buy.
Today's blog is not written for the Reiser sales team outlined above, or for those few other "just superior" sales organizations that we have the privilege of working with like Hubspot. These companies are "just superior" because they've created a disciplined "the way we sell" and are solidly built on unique cultures. In this blog and in the long document I wrote last week when I was thinking about the huge amount of change that I believe is coming in Sales in 2021, I wanted to push some buttons, so I make some strong statements. Maybe this level of change will occur as I believe it will; maybe not so much, but what I do feel is critical is for the average salesperson in the average sales organization to openly explore and embrace change.
As far as we're concerned as (still) students of the profession of Sales over 30 years, the experience of 2020 has changed the fabric of selling and marketing forever. Along with the tragedies of last year, 2020 created huge opportunities to improve customer value. Sure, there have been-and will continue to be-huge internal and personal efficiencies in a WFM environment, but by far the most impactful result and the huge opportunity for us as salespeople in 2021 is the intimate creation of value focused directly on the customer.


Meet the customer where & how the customer wants to buy!
2021 becomes a very dynamic year of transformation in the business of Sales and Marketing rising from the distractions, the problems and the experiments of 2020.
No longer will we/can we push and force products through archaic practices.
Every customer and every prospect have evolved to expect focus on them, not on us.
Providing meaningful "Customer Value" becomes the demand of the buyer in 2021.
So, as we begin what I believe will be a very exciting year in business in general and a year of significant change in Sales, we put some of our ideas together here. As I began this last week, I kept asking myself... "Why am I doing this?", and the answer I kept coming up with is that I just wanted to get a few ideas down into writing. Those concepts then became more detailed in terms of clearer strategies and most importantly tactics that I wanted to share as we begin what I expect with be an unprecedented journey into 2021.
My great-grandfather, Horace Rice Derby, left very rural Vermont at the age of 17 in 1860 to join the 1st Volunteer Regiment in the newly formed state of California. The family story goes that when his father, Jesse, asked him why, his response was... "I'm a pioneer, and I just gotta go".
I like to believe that some of Horace's DNA has flowed through me in my life as an entrepreneur and business guy, and while I'm not sure how much of what I have written is true pioneering, I know that I did want to share a few ideas with our readers. You can click here.
Comments, edits, agreements and disagreement are always welcome!

If you want to listen and discuss this with me next Tuesday night at 7:00 with the ENET members, just click on here https://boston-enet.org/event-3892675. Solid and experienced people. I will try to push everyone's buttons...as usual...while sharing lots of facts about selling in 2021!
Have a great day selling!!!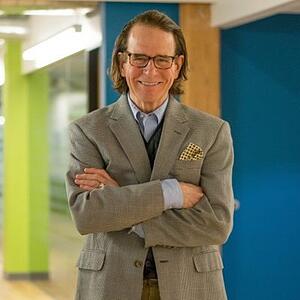 CONFIDENTIAL SOUNDING BOARD
If at any time, you have a need for a confidential sounding board for Sales, just connect with me at any time. Text or email me, and I'll quickly set up a call. I'm a pretty good listener.
Obviously, no cost for a call or two; just an opportunity to listen intently and make a few recommendations based on decades of experience.