In this blog, I'm looking to you for a bit of guidance and a few ideas...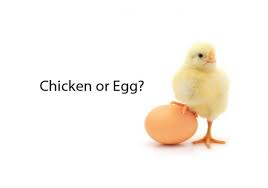 I think that my age-old approach to solving the "Chicken or Egg Question" is correct, but I thought that it would be a great question to pose to you this morning and get your advice.
Last week, I found myself doing a Whiteboarding Exercise with a new customer in NYC. For our customers and for us, these half day Whiteboarding Sessions provide a perfect means to map out current sales and marketing processes and literally to work side-by-side with management whiteboarding potential changes and figuring out in real time the potential improvements in sales and marketing productivity.
In this case, the company is a recently-funded startup
A very early stage company
Mature, heavily experienced founding team-great guys
Established market with a dynamic need to change
Seed round, venture-funded
No one yet on board with deep sales or sales management experience
As the co-founders and I talked about building the structure for both a short and longer term Sales organization, the classic "Chicken or Egg Question" for a young company came up:

Should we hire a salesperson or a sales manager first?
Driving to answer this question very definitively, we then used most of the whiteboard outlining the positives and the negatives for both sides of the equation
Hire the Sales Manager First-The Positives
The Sales organization gets built around the person who is going to manage it
The manager becomes an immediate member of the senior team strategizing on direction
Hire the Sales Manager First-The Negatives
Will not be spending 100% of their time with prospects
Division of time between "playing the game" and managing it
Having been a manager, is the individual still willing to get their fingers dirty?
Hire the Salesperson First-The Positives
A single focus to put points on the board
Wakes up every morning, asking "What can I sell today?"
Gets up to ramp speed in the sales cycle more quickly
Provides more immediate feedback to management on the viability and pricing of new products and services
May not join the company since they do not know who their boss will be
Hire the Salespeople First-The Negatives
May hire a person that the sales manager, when that person is hired, would not have hired
The salesperson will be working directly with the founding team and may feel "demoted" when their new boss comes on board
I probably left out a number of other bullet points, which I'm sure you can comment on, but I'm already moving on to my own recommendations.
My Answer to "Chicken or Egg"...
My answer has always been to quickly proceed full speed down two parallel tracks at the same time.
Create a detailed "Position Profile" for both the salesperson and the manager
Position Profiles clearly define the "Must Have" Skills, Experience and Attributes that the candidate absolutely

must

possess.
Separately, detail the Job Descriptions for both positions with very specific requirements
Make sure that the Manager is defined as a "Player/Coach", and not just someone who has been a sales manager
Launch two formal networking and Linked In campaigns in parallel
Measure how you do, and if you are not getting the results that you need, turn to a recruiter specializing in Sales
Hire whomever you find first to be the most highly qualified athlete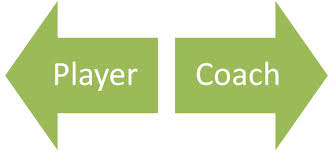 In a startup, it's all about putting points on the board while working through the go-to-market and revenue models. To have the perfect go-to-market model, but no sales doesn't help company management or its investors.
Since time is the critical medium during the initial one or two years of a startup, I'm always going to opt to bring in a heavily experienced salesperson first...unless I can identify that heavily experienced Player-Coach.
So, this is where I'd like to hear from you by noting your comments and ideas below...
Have a great long weekend...and relax just a bit.

In the meantime... GOOD SELLING!
Have specific sales questions that you want to bounce off me or any of our other Coachs, just email me, and we'll set up a time to talk?


Head Coach
Derby Management...for 25 years
-Sales & Marketing Productivity Experts
-Business & Strategy Planning Specialists
-Senior Management Coaching
-PE and Venture Fundraising
Box 171322, Boston, MA 02117
617-292-7101
Jack's Cell: 617-504-4222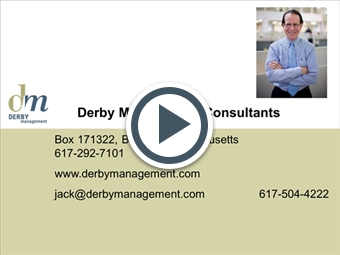 http://www.brainshark.com/derbymanagement/vu?pi=zEAzcyC9XzFFz0