There's no Black Friday in B2B Selling!
The fact that the holiday season kicks of with Black Friday, followed by Cyber Monday, and then just plain old "Discount Day" all day, every day between now and the 24th, doesn't mean that the same should hold true for those of us in B2B sales. Sure, everyone on both sides of the table knows that we have quotas to meet, and, in most cases, the pressure's on to hit plan in the next 17 days. BTW, "17" is really expanding the days to the max, and not taking into consideration the reality of kids' vacations and that large numbers of decision makers are going to be skiing during many of those precious days between Christmas and New Year's.
Pressure, Pressure, Pressure!
My partners and I live in the real world, and we're also under the gun to hit our sales targets, but, as execs running lots of companies and a wide variety of sales groups, we know that most discounts are not necessary! In fact, the data shows that typically good salespeople do abnormal things at this time of year and give out discounts just because they think incorrectly that everyone is price buying, and that they need to do the same.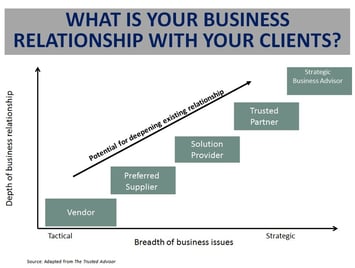 The reality is that it's just not true, and, in fact, it only becomes true, when we don't focus on selling value, and instead we start our sales processes at the bottom rung of the ladder with non-decision makers who push us to talk about price rather than focusing on the larger business case of explaining financial value.
Price Selling" is at the very bottom rung of The Selling Ladder- "The Approved Vendor" Rung.
Even in the heat of the next 16 days, our total focus and actual rally cry needs to be totally driven to the top two rungs of The Selling Ladder-"The Strategic Adviser" and the Trusted Partner" rungs.

That's where the money is, so we must have absolute focus on the financial value to our prospects and customers and not on the price.
A bit of help on pricing to value comes from our friends at Hubspot in one of their posts this week
1) Don't Talk About Price Right Away
HubSpot Research found nearly six in 10 prospects want to discuss pricing on the very first call. But introducing cost into the conversation before establishing value can commoditize your product. This mindset hurts you and the buyer. He's thinking about sticker price instead of ROI.
2) Highlight What Sets Your Product Apart
Once you've found your differentiators, figure out which resonate with each of your buyer personas. A startup employee who wears several hats will appreciate your product's simplicity, while a corporate employee with a single function will like how customizable it is.
3) Position Your Product Strategically
Although badmouthing other companies will make you look insecure and unprofessional, you can -- and should -- ask your prospect which other vendors she's considering. Her answer tells you how to position your product.
https://blog.hubspot.com/sales/sales-techniques-avoid-race-to-bottom-pricing#sm.0001c1niq1884crlz2t12so2nxfy5
17 DAYS
Oh, yea, did I mention "17"? Thought I did!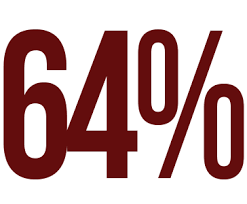 The issue of a finite time now also needs to be driven by the fact that days are not 8 hour days. I mean, they could be, but in fact, we know from our buddies at Salesforce from tens of thousands of professional salespeople that sales reps aren't spending most of their time selling. In fact, reps spend an average of 64 percent of their time on non-selling tasks, including administrative and service related tasks, traveling and training.
Okay, now do your math on just 17 days!
FINAL CALL FOR TUFTS SALES PROJECTS FOR THE SPRING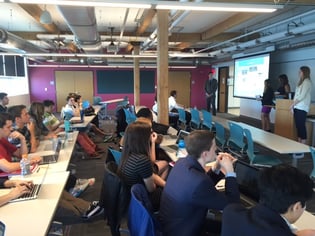 Thanks to you, we received a large number of excellent projects for my spring Marketing course. Now, I have the tough job this weekend of narrowing the list down to six.

For my new spring semester Sales course, I have solid candidates, and I am still looking. This new course, "The Art & Science of Sales" dives deep into technology, sales processes, metrics, and tools such as "Value Propositions" and "Command of the Message", all of which are structured using the Hubspot CRM platform.
If you're interested in submitting a sales project for this spring, just email me at jack@derbymanagement, and I will immediately send you the instructions on what's expected, the logistics and the dates. I will be making all of the final decisions on December 15th.
REMEMBER BACK TO WHEN YOU WERE IN COLLEGE...
...and you were wondering how you were going to put into actual use that course in sociology or whatever you were studying at the time? In these courses, the experience we provide for our students through these projects is unique since they learn strategy, they debate tactics, and then get their hands dirty by actually diving deep into the crankcase oil providing detailed recommendations and actual execution activities. That's the value received on the student's side of the table.
FOR YOUR COMPANY'S SIDE OF THE TABLE, THE VALUE RECEIVED IS...
extraordinary hard work coupled with a very high work ethic on the part of these students
deep market and competitor research
fresh perspective on selling tactics ranging from from process funnel management to social selling
and, interestingly enough...experience. Every team has at least one and often time more students who already have had experience through prior marketing, BDR and sales internships.
Good Selling!