Every time I actually think about the fact that I'm a Professor of the Practice at Tufts, where I teach Marketing and Sales, I need to stop, take a breath and realize that I have the best of all possible jobs.
I get to teach what's on the cutting edge in both Outbound & Inbound Marketing and in the new world order of Sales 3.0...two tightly aligned professions which now change dramatically every year in their processes, their tools and in their technologies.
I also get to run this 25 year old management consulting firm where we focus on business strategy and sales and marketing productivity tactics, both of which tie perfecting into my teaching at Tufts. My students actually "go to work" every semester in six new companies who have given us complex, semester-long marketing projects that they want to use in order to grow their businesses more quickly. Over the 13 week period of every semester, all of the classroom strategic and tactical content that is taught is wrapped around these six projects that have been assigned to student teams consisting of five seniors and juniors

In the majority of cases, these projects become fully developed marketing plans for companies which range from tech startups to divisions of large corporations in a wide variety of industries and markets. This semester, for example, we're working on a mid-market healthcare services company, an international HR Management software business, a mid-market rewards company and three startups funded by well-known venture firms.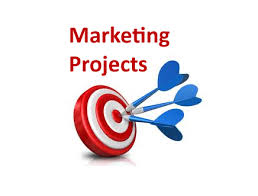 Right before the holidays, I'll be sending out the spring semester's syllabus to the incoming students, who are actually signing up today. At that time, I'll also be delivering the six new project plans for the spring. If anyone is interested in having your company participate in this very unique process, just email me directly at jack@derbymanagement.com, and I'll forward the instructions to you for your review.
Last semester, we had 22 companies apply for the six positions. As a result, we currently have one company already signed up for the spring, and are now out actively recruiting the remaining five.
In addition to looking for these five companies for this spring's semester, I also have 30 to 60 seniors now out actively interviewing for jobs. Each senior is different, of course, but what I can attest to is that anyone I would recommend is…
...highly committed, mature and extremely hard working
...focused on entry level sales and marketing jobs
...scalable (63% of my alums go on to work in marketing or sales careers)
...skilled in Inbound Marketing
...experienced in the basics of creating marketing plans
Some of my alums go on to work in the six leading marketing agencies in Boston. In addition, I have multiple ex-students working in companies such as Hubspot, Brainshark, Fidelity, DropBox, Tesla, Next, Paytronix, Silicon Valley Bank, Google, Facebook, Intuit, Delloite, IBM, Netsuite, plus the Red Sox and the Patriots just to name a few.
My job, in addition to teaching marketing content is to make sure that my best alums move into the best positions, so if you're interested, connect with me directly as to what you're looking for, and I'll circulate your positions both to my seniors, and, if you want, to the Tufts Career Services team-a great group of very focused professionals who are totally committed to working with our students.
Much of what we do in this course relates directly to providing students with the skills and experiences that they will need once they graduate in May. I also believe that all of us in business today have an important responsibility to provide coaching, mentoring and meaningful connections to any college student seeking career guidance. Similar to most of us when we were 20...those many decades ago..., today's seniors and juniors are actively concerned, sometimes frustrated and highly anxious that they are making the right decisions for their first full time job. And, that's where your guidance, experience and connections can make a huge difference.
This is a tough course and requires a tremendous amount of work outside the classroom. The course ends with one hour long presentations with detailed background materials and recommendations being presented to the management team of the companies at the end of the semester. The project itself counts for 50% of the semester's grade, and of that, 50% is graded by me and 50% by the company's representative.
If you're interested in participating in a unique and exciting process which will definitely bring your business high value, just email me, and we can set up a time to talk.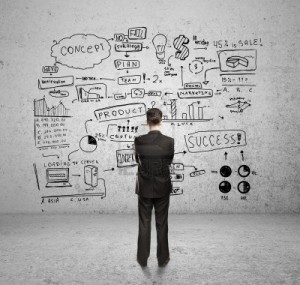 Finally, as you move through your own 2016 business and sales planning projects at this time of year, if you have specific planning questions that you want to bounce off me or the other Derby Management Coaches...
-George for Finance & Sales Effectiveness
-Bob for Entrepreneurship and venture fundraising
-Steve for Organization & Management Development
-Jan for Marketing
... and, of course, everyone for Sales Effectiveness Improvement, just email me, and we'll set up a time to talk.


Good Selling!
Every single day now counts as we move through this last quarter of the year!

Derby Management...for 25 years
-Sales & Marketing Productivity Experts
-Business & Strategy Planning Specialists
-Senior Management Coaching for CEOs & VPs

Box 171322, Boston, MA 02117
Jack's Cell: 617-504-4222