Over the years as a student of the profession of Sales, i've been trained in...
...selling "Benefits & Features"
...assessing "Needs & Delivering Benefits"
...Sandler Selling Methods
...Karass Negotiation Skills
...Miller Heiman Solution Selling
...Relationship Selling
...Solution Selling 1.0 (Mike Bosworth's pivotal book)
...Solution Selling 2.0
...CRMs from ACT to MSCRM to SFDC
...and countless seminars and even more countless books from Zig to Covey to Tracy
Lots of great ideas in the above bullets, and also a few not-so-great ideas tied early in my career to the now-embarrassing phrase of "The Tricks & Tips of Selling".
In most cases, good advice and enough material over a couple of decades of learning about the profession of Sales to build my own foundation of what works for me and for my customers. That's what selling effectively is all about-what works for you, and, more importantly, what creates comfort, trust and happiness for your prospects and customers!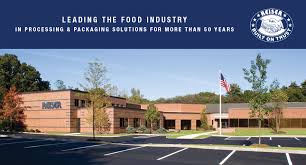 About three years ago, I happened to meet the salesguys from Reiser, one of the leaders in selling food processing and packaging equipment in the U.S., Canada and the U.K. A very strong brand name leader in the business of marketing and selling complex, long lead time capital equipment in a number of highly competitive food markets, Reiser's customers include industry global giants like Tyson and also much smaller, family-run businesses that sell sausages or bakery products to local markets.
At first, the variety and the complexity of the machines overwhelmed me, and I felt that I would never get to a point where I could differentiate one use from another not just in the features of the machines, but also in the specialities of their actual use. And then one day while staring at the Reiser logo, which boldly states- BUILT ON TRUST, it struck me that it was not my job to understand how the machines actually worked or even the specific features that they offered. Having said that, it was my job to understand that although Reiser sells the best processing and packaging equipment in the industry, what they really sell is TRUST & HAPPINESS.
During the process, I also discovered that what differentiates the Reiser salespeople from everyone else in the industry is is their extraordinary commitment to both the training and the development of their salespeople.
On the Subject of Training...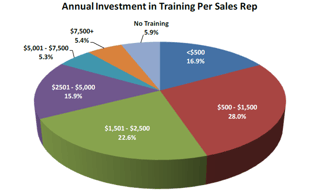 ...you owe it to yourself to go to the April, 2015 edition of HBR and read the article titled- Who's Your Most Valuable Salesperson?.
A robust, idea-provoking article which outlines a number of the stats below, (along with a few of my own):
U.S. businesses spend $800 billion on sales force compensation
Those same businesses spend an additional $15 billion on sales training
The objective assessment of most "non-product sales training" is that it's quickly forgotten
The average B2B sales training expense comes down to around $2,500-$3,500 a rep annually
Most training and most incentive programs are applied unscientifically-"one size fits all"
Most sales training is task related-knowledge and skills training
Very little is growth or development-related that enables reps to actually "learn how to learn"
So, task-related product and basic skills training sessions are "givens". They're simply part of the certification checklists that need to/must be done. But just, what if, we were to invest in our salespeople and develop them for the long haul in such subjects as....
How to build actual trust with their prospects during the sales cycle?
How to create actual post-purchase customer happiness and not just satisfaction?
At the end of the day, isn't creating trust and happiness the real job for all of us as salespeople?
If I could build trust and create happiness as a salesperson, doesn't that both dramatically shrink the sales cycle of my prospects and make my customers want to buy more and expand their business with me after their original purchase?
Sure it does!...
...since we well realize what the exact opposite of selling trust looks like when we experience car sales reps or clueless telemarketers.
Take this issue of TRUST one giant step further and just think about the huge marketing and selling job that VW will now have trying to win back the trust of hundreds of thousands, if not millions, of customers and prospective buyers. In this case, the issue of TRUST will cost thousands of jobs and probably $18 billion in fines plus the actual retrofit costs. Management purposefully violated the trust of their customers, and they deservedly will lose their jobs, and some of them will face prosecution.
So what does this mean to me?
As a pre-announced brainstorming point to include in your next sales meeting, I'd recommend having a tactical discussion on...
...what would it take in your team's sales and marketing tools, in your language, and in your verbal and non-verbal communication to create actual trust in you, your brand, your company, and in your products?


...what are the high-impact tactics that you and the company could execute in the short term of the next few months that would create real happiness on the part of your buyer?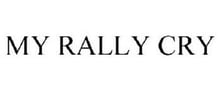 -How does "Creating Trust & Happiness" become the 2016 Rally Cry for your team?
-How does this Rally Cry become part of you and part of your team's DNA beginning next yeat?
-How can this simple phrase of Creating Trust & Happiness become the core Value Proposition of the way you and all of your reps sell?
Good ideas to think about ...as we squeeze through the balance of this quarter

One final note, at Reiser, Inc., is also where I have the privilege of being Chairman, and we're looking to fill the new position of Director of Marketing. If you're interested or you know of a strong candidate for this exciting career position, just connect with me, and I will send you the job description and profile or just answer your questions on a call.
Remember that your first job as a salesperson is to learn, not to sell!
Have specific sales questions that you want to bounce off me or other Derby Coaches, just email me, and we'll set a time to talk at the end of a day.

Derby Management...for 25 years
-Sales & Marketing Productivity Experts
-Business & Strategy Planning Specialists
-Senior Management Coaching for CEOs & VPs


Box 171322, Boston, MA 02117
617-292-7101
Jack's Cell: 617-504-4222