With the end of the month, and my last day of selling activity for October, I'm reminded this morning of the business of every business...no matter what it is....even if it's coffee.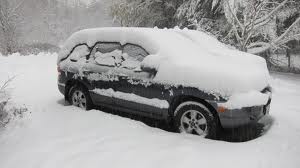 As I started this morning with inches of snow on the ground and what will be many cups of Keurig Sumatra Dark Roast during the day today, I'm drawn to think about the value and therefore the marketing, the selling and the pricing of coffee. I had the unique opportunity years ago to work with the Keurig team of entrepreneurs and the initial investors when they were just starting the company figuring out the market, the various sales channels and hiring their first experienced head of sales. Lots of hard work, very exciting on-the-ground and in-the-weeds entrepreneurship which led to an exceptional growth opportunity.
Even with something as seemingly simple and as wonderfully complex as coffee, there are fundamental rules in the business of business since nothing sells by itself...even though I've met hundreds of entrepreneurs who have lectured me on why their product is different, and it will "sell by itself".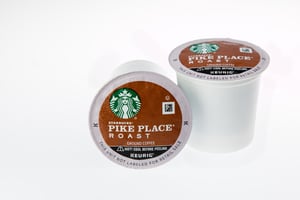 We thought the same in the very early days of Keurig's move from the small-office market, where they started, into the very different complexities of the consumer home market where they ran headlong into the world of very well established brands with household names (think Mr. Coffee) and much cheaper prices where the value of new technology features and design were "interesting", but did not necessarily define true value to the specific personas in a household.


Jack & Coffee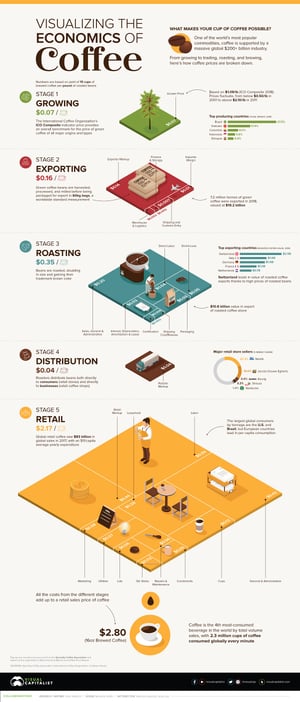 Just after graduating from BC and following three months of intense training in history, politics, culture and language, I found myself living in northern Tanzania in the shadow of Kilimanjaro as a Peace Corps volunteer. Never having tasted coffee before, I discovered I was living in one of the lushest coffee growing areas in the world between northern Tanzania and Kenya below Nairobi and so started my love affair with coffee. Roasting was done in simple pans over open fires. "Grinding" was just that...with rocks...and "preparing" was simply pouring hot water over the crushed coffee beans and avoiding swallowing most of the grinds. Not the best coffee certainly, but the price was free. We were wicked poor, and it was part of "the experience".
By comparison, this morning in snowy VT, I walked over to the studio and made sure that the Keurig had plenty of water, that my selection of 10 different coffees was up to par in preparation for my 10:00 AM (socially distanced) meeting, which I just finished. I then walked back through the snow to the house to have my first cup of Kenya.

-Here in VT, good Keurig coffee costs about $.50 a cup.
-In NH, I start at Starbucks with prices from $1.70-$2.65
As anyone who knows me knows, I love food, coffee and wine, but I am not a connoisseur of any. I just love the feel, the smell and the process of eating and drinking. As a result, Keurig coffee perfectly fits the bill most days in terms of my schedules, the instant impact, and "the feel".
BTW, I also know through my friends at Fazenda what really superb coffee tastes like. The Fazenda management provided my Tufts students with the opportunity to create a marketing plan for them, and I luxuriated in sampling truly excellent coffee.
Bottom line: In the business of business, pricing is important, but not as important as marketing value!
in the business of business in 2020, there are 5 fundamental Truths:
Recently, Microsoft CEO, Satya Nadella, in reviewing his quarterly results noted... "We've seen two years of transformation in two months" While he was referring primarily to "digital transformation", the impact of transformation everywhere this year in every market and in every business is that there are massive opportunities to transform our Sales & Marketing processes and tools. What was yesterday is, in fact, yesterday and most of that is never coming back to how we experienced in back in the old days of 2019.

Having said that, the fundamentals of the business of business remain the same:
1. There must be a product/service to actually market and sell!
2. Everything must be marketed and sold!
3. Every business needs to make money!
4. Making money requires detailed control of costs & expenses and pricing!
5. Most important is the marketing and selling of true value to customers!

As we finish the first month of the last quarter of the year today, it's absolutely critical as we look out over the next 35 hectic selling days of the year, that we focus in our marketing and selling processes on delivering very specific Value Propositions in everything we touch.
Put the concept in personal terms:
What's the value of that particular cup of coffee to me?

Why Keurig or Dunkin' or Starbucks... "or Folger in a cup"?

Do I really care what the price is?
Now translate that thought process to your prospect or your customer
Am i marketing and selling features or value?

Is my value directed to the business of the business of my prospect?

Is my value directed to the specifics of my persona buyer?
If you can't put it in personal terms to the person on the other side of the Zoom screen, you're just wasting your time and their time
Want to learn more about the science of creating the absolute best Value Propositions, connect with us.
Right now drink another cup of coffee, finish the day, kick back and celebrate tonight !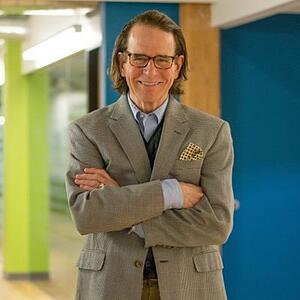 CONFIDENTIAL SOUNDING BOARD
If at any time, you have a need for a confidential sounding board in business planning or for Sales or Marketing, just connect with me at any time. Text or email me, and I will quickly set up a call.

I'm a pretty good listener.
Obviously, no cost for a call or two; just an opportunity to listen intently and make a few recommendations based on decades of experience.