Derby Sales Management Boot Camp
Our next program is April 9th ! Hurry up & register now!

Want to discuss? Just email Jack @ jack@derbymanagement.com

This spring, we begin our 10th year of Sales Management Boot Camps, and we are kicking it off with an intense one day program on April 9th at the unique, easy-to-get-to MIT Endicott House outside Boston.
At this event, we work with a select group of 20 to 25 senior business and sales management leaders including executive instructors from HubSpot and Brainshark in a unique and highly interactive program where everyone will walk away with innovative strategies, greatly improved tactics and an arsenal of ideas focused on dramatically ramping your sales productivity and readiness in the short term.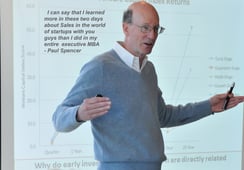 In today's highly competitive and rapidly changing marketplaces, successfully growing your sales revenues can sometimes be extremely challenging and sometimes frustrating. In view of this and the increasing pressures on your time, the purpose of our Sales Management Boot Camps is very specific: We coach you to dramatically improve the sales performance of your sales team by 25% in 2020.
These programs have been specifically designed for Presidents and sales leaders at the district, regional and national levels and heads of business development who are directly responsible for managing Sales.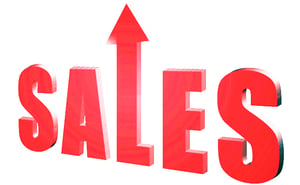 We can directly make an impact on your sales since we've sat in the chairs-just like you-as CEOs, heads of sales, and heads of marketing of growth companies in a wide variety of industries.

We've successfully coached hundreds of seniors managers through good times and the not-so-good times, and, as such, we've earned the reputation of being experts in sales productivity both at the street level and in the board rooms..
our Job #1 on april 9th is to...
Improve your sales productivity by 25%
aggressively grow your revenues and margins .
improve your forecast accuracy to 90% plus
dramatically reduce your sales cycles.
successfully hire, onboard and retain "A" level teams
Build a strategy of Process-Tools-Tech & People .
The Price:

$895
including materials, food and beverages!
For those people coming from out of town, we have rooms available at the
MIT Endicott House
and will make arrangements to get you from Logan or the nearby Amtrak station one mile away.
Just email Jack at jack@derbymanagement.com to talk through details, answer questions logistics and register.
Thanks for a great couple of days. I definitely took away at least a few key initiatives. The setting was perfect - the food, the lodging, the meeting space. I also enjoyed the company and the participation of the other sales execs. I thought that the content layout over the two days was well balanced. Thanks again for a very practical, enjoyable and educational experience, and one that I plan to continue to learn from.
Jack Gaziano, Senior Vice President, Silicon Valley Bank
Ken and I wanted to thank you both very much for the incredible experience you both provided over the program. It was inspiring, insightful and confirmed that our efforts are moving in the right direction.
Michael J. Margiotta, CEO, eHealth Global Technologies, LLC
"It was an outstanding program." ; "A great mix of attendees."; "Jack himself was very credible, very engaged in the business, and tied together real life, examples & stories."; "I would rate it very highly and would recommend other senior sales leaders at MFS t go through the program."; "It was time very, very well spent."
Tom Jessee, Senior Vice President of Sales, MFS
Just a short note to say thank you so much giving me the opportunity to participate in your sales optimization boot camp earlier this week. This was by far the most high value two-day session I have experienced in many years. The energy, passion and experience you brought to the session was contagious and motivating and enables open minds that certainly helped me take away some very key learnings.
Jack Zimmerman, VP Sales & Marketing, Global Data
It was great catching up with you this week during the Sales Effectiveness Boot Camp. I truly enjoyed the program and have already started implementing many of the tools and techniques learned during the training. I found great value in the discussion we had about building Sales Plans and Sales Process. I look forward to communicating Sales Effectiveness with my Sales Leadership Team later this month.
Jeff Duchemin, Director, US Sales, Becton Dickinson Medical - Ophthalmic Systems