What is the Sales Management Boot Camp?
We Increase your Sales Management Productivity by 25% !



Our next event will be a one day bootcamp on April 9th from 8:00AM-5:00 PM. Everyone leaves our Sales Management Boot Camps totally stoked to meet the unique demands of 2020 !
Taught by highly experienced successful sales warriors to other front line sales management execs!
We guarantee that everyone will leave armed with new ideas, new strategies, new tactics and new skills to put to use immediately in developing and executing on their 2020 Sales Plans.
We also uniquely understand the realties of one or two day training programs, so in addition to an intensive day on April 9th, we also provide out attendees with these FREE add-on services !
An individual Pre-Boot Camp Website Assessment which will focus on the clarity of two critical Sales tools we will develop during the Boot Camp: your "Command of the Message" and your "Value Propositions".
A Monthly Team Conference Call held once a month for six months following the Camp, where we will get together online to review your operating plans, discuss current hiring and comp issues and anything that you want to bring forward to your fellow sales team execs to discuss. There will be a set agenda for these calls and materials will be circulated beforehand in order for you to provide and receive expert feedback from your fellow sales team execs. Of course, you can call at anytime during the following 12 months for one-on-one confidential advice and feedback.
A 6 month follow-on reception is a work and networking meeting which will be held in early September at the University Club of Boston to renew, refresh, present (if you want) and discuss your Q4 2020 Sales Plans.
With this engagement, you're guaranteed to leave this Sales Management Boot Camp with new ideas, new strategies, tons of executable tactics along with exciting new productivity tools that you can use immediately giving you both short and mid-term productivity impact on your quotas.


Cost: $895.00 for all food, materials and the experience itself plus the follow on conference calls and the September refresh reception.
Those who will be coming from out of town, there are rooms available at the MIT Endicott Conference Center at their cost. Let us know quickly, and we will book you in and can also arrange to have you picked up at the nearby Amtrak station!
Is this Boot Camp for You?
Two Sales Boot Camps were held in 2019 with a select group of approximately 30 senior business and sales leaders. Our primary Drill Sergeants included Jack and George along with attendees from a wide variety of industries, markets and sizes. We know from our experience that the diversity at the attendees provides a high degree of value for all of the rest of the team.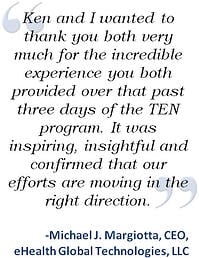 This program is specifically designed for Presidents and CEOs, Sales management at district, regional and national levels, heads of Marketing and heads of Business Development.
The Derby Management team, and all of our speakers, have sat in the chairs-just like you-as CEOs, heads of Sales and heads of Marketing of both startups and middle market companies in a wide variety of industries.

We've

successfully

coached hundreds of managers through good and the not-so-good times, and, as such, we've earned the brand as experts in Sales and Marketing productivity improvement.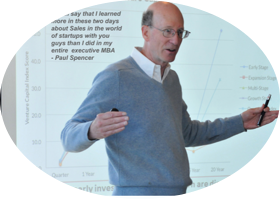 George Simmons is a highly respected national sales expert in coaching sales management and sales teams in how to understand, interpret and deliver the absolute best Value Propositions and other sales tools. From our own management experiences with thousands of salespeople, we know that delivering effective value props is the #1 most important sales tool in creating highly efficient sales processes and in dramatically boosting sales productivity.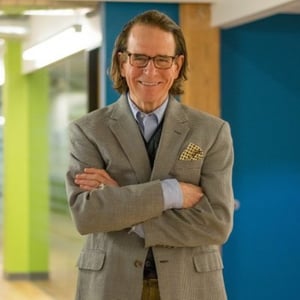 Jack Derby on Value Propositions

Our Boot Camp Value Proposition to you...

We will dramatically improve your ability to...

...increase your team's productivity by 25+% in 1 year.
...forecast with 95%+ accuracy.
...accelerate your sales team's closing rates by 30%
...hire & successfully retain A-level people all the time
....integrate sales processes & tools 100% of the time.