By the end of a normal Friday morning, the front of my brain would have heard, dissected and categorized some hundreds of ideas, and I would have figured out one thread of hopefully a meaningful subject to twist around my travels to Vermont, my teaching at Tufts or my working at the NH beach. This Friday is complicated by way too many jumbled "new normal" activities...not any different from any of you, I'm sure.
Life is The "New Normal"- Let's just get a bit more organized
Overall, I very much enjoy the new normal of being online:

Quicker, shorter and more efficient calls and follow ups
Actually, I find the process to be much more direct and more "human"


Sure, some negatives, but on balance, for me at least a much better experience on both sides of the screen. With that thought, I'm passing on a list from my friends at Hubspot of the best tools to make your online life more productive...and just plain happier. BTW, if you're not using Hubspot, you really should. We've been disciples for 13 years, and there simply is no better a Marketing, Sales and post-sale platform. Connect with me if you want to talk about the experience, and how we see our clients successfully using Hubspot.
Tufts Stuff


Tufts continues to Stand Up as a leader in the U.S. in dealing with the virus. From repairing masks to opening up our dorms and our medical school to providing an error-free transition to online teaching and collaboration with students and faculty, Tufts continues to demonstrate excellence in experiences which have been very, very positive!


I'm Already looking for new Tufts marketing projects

Personally, this weekend, I'm deep into grading the final semester project reports and already thinking ahead to identify companies for new marketing projects for the fall.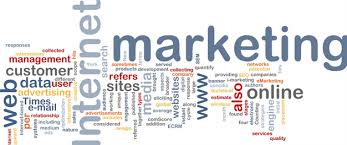 I teach Marketing at Tufts, and I teach within a framework of "content in context". The actual marketing and sales content is supplied by me and my visiting educators, more and more of whom are my alums, now very successful sales and marketing executives.

The students take that content and apply it within the framework of creating full marketing plans for their host project companies. Each semester we accept six companies from a diverse selection of markets, sizes and management depth. The size of companies range from startups to mid-market and, just as an example, the markets this semester included wholesale coffee distribution, engineered motors, utility hoist structures, vending food and drink products, retail insurance and estate trust management software.
If you're interested in working with us, it's an exciting opportunity if you're creating an indepth marketing plan for the first time or tuning up your existing plan or simply exploring a new product or service to add to what you have now. Just connect with me at jack@derbymanagement.com, and I'll take you through the process. The syllabus and projects are sent to students on July 1st, since there is work to be done in the summer. All of the projects need to be into me by June 15th. We typically receive 15-20 applications and choose six.

Wicked bright & highly skilled Students for hire: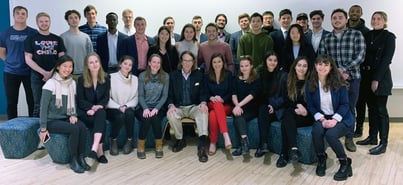 Given the chaotic environment, as you can imagine, I and other professors have many very bright, highly capable seniors who are looking for jobs and internship, numbers of whom who have had their committed jobs cancelled. By working directly with a professor, you have the direct insight into backgrounds, skills and the attributes of the potential hire. If you're interested in hiring entry-level, highly referenced seniors in Sales or Marketing, let me know directly, or for other disciplines, I will pass on your requests to the respective professor.
Sales Management Boot Camp: May 12th & 13th
"Successfully Managing Sales in Chaotic Times"
If you want to understand what it takes to successfully manage, sell, train, ramp up and forecast in these chaotic times, work with us online in a highly engaged, hands-on Sales Management Boot Camp!
Two three & a half hour team sessions on the mornings of May 12th and 13th
One-on-one Coaching Sessions on May 14th
The primary coaches will be George Simmons and me, with guest speakers featuring Colleen Honan, CSO of Brainshark and James Stone, Director of Mid-Market Sales at Hubspot. Two leading mid-market companies focused on sales and marketing productivity with two highly successful sales execs who have figured out how to adapt and sell in this period of unknowns.
Click here for more details and then just connect directly with me for any questions at jack@derbymanagement.com, and I will set up a call with you right away and get you registered!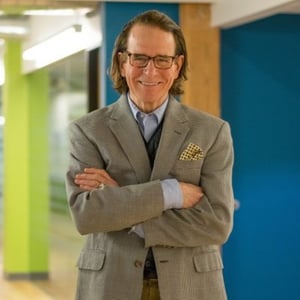 If at any time, you have a need for a confidential sounding board, just connect at any time. Text or email me, and I will quickly set up a call.
Obviously, no cost-just an opportunity to listen intently and make a few recommendations based on decades of experience.
Be safe and positive today and enjoy the weekend !