I drive a wicked amount of miles every year !
I live on the NH beach, and I commute most days into the Boston office
I drive to one or two customers a day, so with the commute and customers, 250 miles/day
Most of our 400 customers are in New England, NYC and Rochester, NY- all drivable
I drive every winter weekend to Stratton, VT to snowboard, 300 miles/weekend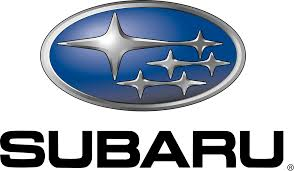 Throw all of that into a blender, or in this case, the front seat of a Subaru Outback, and the result is about 40,000 to 45,000 miles a year.

I actually enjoy the time in the car and am constantly on the phone with our customers, prospects and my students. All very effective, and it actually works very well in terms of efficiency on both sides of the phone.
Been doing this now for a long time, and after a while, one also learns those little tactics of how to speed things up with such phrases as... "Maybe we could summarize the actions we both need to take in the next 10 minutes because I'm going to go into a bad cell zone..."
Given all of that, (and also because I just like cars), I buy a new Subaru every year. Why Subaru?
Look around any NH or Vermont road, and the predominant # 1 brand in NE is Subaru
"Highest rated car of the year" more times than I can count
Dependable, a high safety factor, and a low operating cost
Enough technology bells and whistles to keep me occupied
Just playing the math on trade-in value and the need to replace tires and brakes at 40,000 miles brings me back every fall to Cheryl Pierro at McGovern Subaru in North Hampton, NH. Sometimes "the discussion" is by voicemail, sometimes by email, most recently by text, and it always goes pretty much the same:
Me: Cheryl, it's that time of year again
Cheryl: Another new black Outback with all the technology?
Me: Do you have any more options I should buy? (This year it was remote start)
Me: Ok, let's go ahead. Same pricing formula as last time. Send me something.
Later that day, I receive a price, which always works within the formula we set up seven years ago.
We agree on a delivery date.
Days, maybe a week, later I go in and give her a check
Leave in 30 minutes with a new car...same model, same black color, new tech toys
Is all of that process about the Subaru?
Not really! Subaru just happens to be a highly dependable, low price, low operating cost, highly safe car.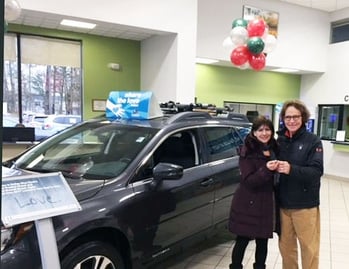 The real success of that buying and selling process is about just one thing: TRUST !
- I trust Cheryl to deliver a high value product. Seven years and seven cars later, I have never been surprised, and actually have been overwhelmed with the customer care from her and the McGovern service team.

- I trust Cheryl to look out for me because she knows what I do, what I need and why reliability and comfort are critical to my work...and my sanity.
The price is "fair" since we both need to make money on the deal, and we've worked within an objective formula of price, trade-in value and, of course, the fact that next fall I'm coming back to buy another black Outback with all of the bells & whistles.


So, other than patting Cheryl on the back, (one objective of this blog), the very critical point I want to pass on this Monday morning as we head down the end-of-the-year stretch of just 14 more selling days, is that those of us who are sales professionals are...
...not selling Subarus !
...not selling mind-boggling software !
...not selling fashion or clothing or pharmaceuticals or houses or HD TV's
... or anything else...other than our personal comfort and company trust !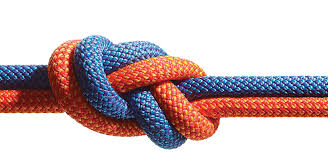 As sales professionals, it's important to remember that what we are selling is the transfer of personal and financial VALUE through the TRUST that we have created with the person who is buying.
Nothing more, and frankly if we aren't selling Value & Trust, we end up focusing on price...and that never works out well other than in discounting.
Have a great day selling !