The final Tufts six presentations from my marketing course were completed last Friday. Six companies provided individual marketing projects, with five to six students assigned to a team back in July so everyone hit the ground running in September.
"just extraordinary",
"over the top",
"far-surpassed expectations"
...were a few of the phrases voiced most importantly by the senior management of our six host companies.
Each of the management teams of the six companies actually provide 40% of the overall course grade for the semester. Now, this weekend I and my TAs will work through the very difficult job of grading 32 students.

Being a student or being a salesperson is always about the bottom-line reality of how many points go on the scoreboard. Right now, before I work through the math of the actual grading, it would appear, based on the customer feedback, that there will be an overabundance of "A"s. In addition to the actual grading, I am very pleased that two of our project companies this semester have provided job offers to three students.


During one of the debriefs last Friday following their presentation, I asked the six-person team, who worked on the marketing plan for a $40m company looking at a new market, what defined the success of this project for them, and I was struck by the maturity and the exacting management behavior that they expressed. So, I thought I would share this this morning for you to assess your work during these final two weeks of the year.

"Structure influenced our behavior"
- "Since no one on the team knew another when we began, we defined up front who would do what and what the team and our individual responsibilities would be."
- "We agreed to strict daily and weekly timelines since we knew the reality to deliver a marketing plan in 13 weeks."
- "Yea, we elected a Team Captain, but we all agreed to complete responsibility for the project as a team."



"We committed to rAPID Group Knowledge"!
"We agreed to making sure that all six of us knew "everything about everything" so that there were no islands of knowledge. Yes, primary responsibilities were centered in individuals, but we agreed that "Group Knowledge" was most important especially for our research work and for our customer discovery with the company's prospects and customers."
"We used a strategy of writing down content quickly that we discovered and also we created as "a stream of consciousness" not caring much about making it formal with punctuation or format."
"We used Google Drive and avoided Slack and Teams because Google was just more personally comfortable and immediate for us individually."
"We operated in frequent short sprints with no long meetings until the end"


"We created Connective Tissue"
"Space, time and location were unimportant in our virtual team, and being online virtually actually worked much better than needing to get together physically
"Time was now...all the time."
"We formally scheduled customer meetings at the same time every single week"
"We completed exhaustive discovery up front repeating the same questions again and again until we came to very detailed answers which led to very detailed objectives"
As a professor, I always learn as much as I teach!
I've thought about these comments all week. The maturity and the sophistication of the basic, but hard things that make a project or one's quota not only achievable, but highly attainable and successful. This morning as we look out over the remaining 12 days of December, I thought that some of these best practices of managing against the clock and to the project or to your quota might prove useful. For other ideas, check out our site for tactics at... https://www.derbymanagement.com/sales-productivity
Have a great day selling Today...12 days left!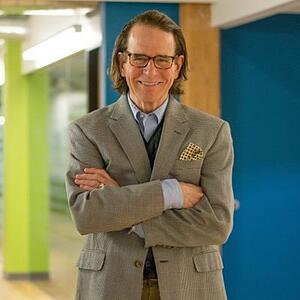 CONFIDENTIAL SOUNDING BOARD
If at any time, you have a need for a confidential sounding board in business planning or for Sales or Marketing, just connect with me at any time. Text or email me, and I'll quickly set up a call. I'm a pretty good listener.
Obviously, no cost for a call or two; just an opportunity to listen intently and make a few recommendations based on decades of experience.