Gotta love April !!!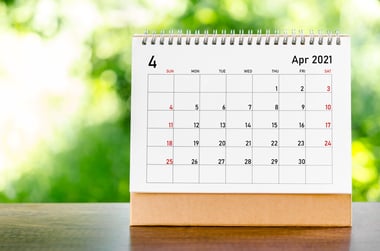 Hard to believe, but here we are, one year later in a very different spring of positive outlooks and what will become a roaring economy on the back half of this year. Still a bit stressed, but much less so, and, as sales pros, we're always thinking through what the quarter ahead is going to look like. This is always the excitement and the challenge of being a Sales leader. Just like any professional athlete, even with consistent training and exacting playbooks, we never exactly know what the end game or the final points on the scoreboard will be.
Just ask either side on the women's final basketball championship last week between Arizona and Stanford.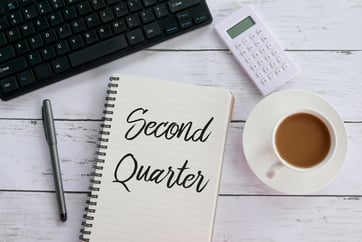 Of course, we have a much clearer lens than this time last year when our planning horizon was a week at a time overshadowed with every possible fear and distraction hovering over us between every Monday and Friday. 12 months later, we've experienced the worst, we've been shocked by unexpected events that we could not even imagine, and yet in the majority of cases, we've come out the other side through pulling more closely together, requiring more detailed planning than ever before and most often just running gut-driven experiments.
Now, with the turn of the page in our digital calendars, we're already one week into April, which for me is always the start of the most important three months of the year...and especially this year.
January's high-level strategies have now been time-tested and become tactical realities.
Q1 has been a success, and a winning pace has been set in motion for most companies.
Most of the macro business forecasters are pointing to a very positive Q3 and Q4.
With a solid Q1 behind us and a positive albeit still cautious outlook ahead, we just completed a 2021 update of our Writing the Winning Sales Plan, which we last updated way back in June, 2020, which now seems like ancient times in terms of change in total and specifically the velocity of that change in the world of Sales.
98% of the salespeople we've interviewed say they will never go back to an office.
12 months of success virtually selling over a wide range of products with high ASPs.
2+ hours of daily commutes transferred into more time for marketing and sales tactics.
Increased life/work/family balance everywhere.
Have a great day selling today, and if you have a few minutes of time connect with me at any time and let me know what you think about this new edition of our book. You can just email me at jack@derbymanagement.com, or if you want, I'll send you a link to book time with me.


Tufts Stuff -looking for new projects for the fall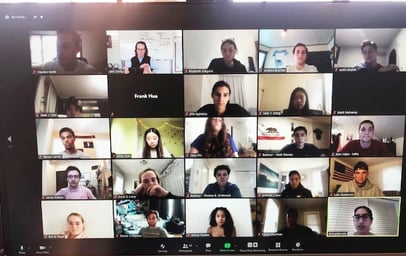 We're in the final hectic weeks of a 13 week semester of my marketing course at Tufts, where I'm a professor. A very exciting and unique experience where six or seven teams of four to six juniors and seniors build complex marketing plans to the objectives of their project companies. Detailed objectives and timelines with weekly conference calls define the context of the course which allow me, our TAs and my marketing manager alums who teach portions of the course to shape our content around the objectives of the host companies. Company management provides 40% of the overall semester grade. If you're interested in participating for the fall semester, just connect with me, and I will send out the instructions and background.
Will also being doing the same for my new course, "The Science of Sales", which I will also be teaching this fall and will be structured around creating specific sales plans for our host companies.
A SOUNDING BOARD FOR YOUR Q2 PLANS
If at any time, you have a need for a confidential sounding board for Sales or Marketing, just connect with me at any time. www.derbymanagement.com
Text or email me, and I'll quickly set up a call. I'm a pretty good listener, and we can get deep into tactics if you want.
Obviously, no cost for a call or two; just an opportunity to listen intently and make a few recommendations based on decades of experience.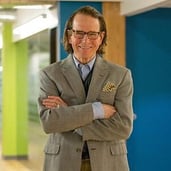 T