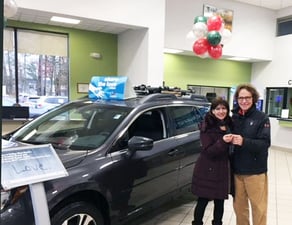 Every year I travel about 40,000 miles between the NH beach, the Tufts campus in Medford, the Derby Management office in Boston and the Vermont house alongside the Winhall River up the road a piece from Brattleboro.

Because of the miles and the typical wicked tough New England weather, I totally love Subarus. Cheryl, my #1 Subaru salesperson, and I will soon be celebrating our 10th car together as soon as the pre-ordered 2020 four-cylinder turbo is delivered in a couple of weeks.
In all of this traveling, the Outback is always full of "stuff" from gym clothes to normal business wear to one pin stripe black suit...just in case...along with various bags and packages that need to go between here and there wherever that may be. All of which comes down to my need for a good size, high trade-in value, safe SUV with tons of room. The Outback is the answer, but it also has too many nooks and crannies where sometimes things just get lost.
My biggest concern is always that I'll arrive at some location, and I'll not have a key to my Tufts or Boston offices, or the NH house or the NH office or the VT home. My fear is unfortunately real since on more than one occasion, I've arrived late at night in cold, dark and snowy Vermont only to discover that the key that I thought I had left in the Subaru console had now disappeared. As a result, I now have multiple backup keys strategically hung on various trees and under prominent rocks which show above the snow in both NH and Vermont, and yes, also in the console of the Subaru.
Planning your Back Up sales Key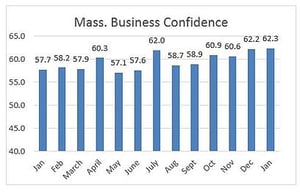 We're now deep into February with about six weeks left until the end of the quarter. Among most of our 400 plus customers, and as we look at the recent data from the Associated Industries of Massachusetts, it appears that business confidence continues to be strong. Salespeople coming from the January sales meetings we attended are very confident, but the unsettling unknowns in the storm clouds are still the unsettling unknowns:
When and to what extent will the China virus impact our customers' businesses?
How much will Washington's gridlock continue to slow down much-needed solutions?
...plus 10 other nagging questions in spite of strong job growth and a steady Fed.
Still, everyone right now should be developing some level of a "what if" backup plan.
What if two of your best salespeople were to quit-both going to a competitor?
What if you were to lose 1 of your top 3 customers due to a recall, a fire, a ruling?
What if the China situation were to totally stop 1 of your top suppliers for 1 year?
Mike Tyson, the backup Planner
Lots of controversy about Iron Mike and for good reason, but one of his iconic quotes was "everyone has a great plan...until you get punched in the face".
On this last day of the second week in February with six more weeks to go in Q1, let's make sure that we're all prepared for the "what if backup plan" and have adequately thought through where the backup key should be located.
An important opportunity to explore the sales planning tactic in great depth is to work with us and 25 other sales management leaders for an intense, hands-on day on April 9th focused to develop real-world solutions to dramatically increase your salesforce productivity by 25% this year. Yep! 25%!
Attend our 1st Derby Sales Management Boot Camp for 2020-

April 9th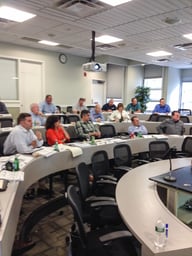 As part of our Sales Management Consulting, we've been running two to three boot camps a year for 20 years. Held in partnership at MIT with other leading experts focused on dramatically increasing sales productivity, enablement and readiness, this intensive one day highly-engaged camp brings together CEOs, Presidents and Sales Managers from a wide diversity of industries.
We actively engage everyone in our exclusive strategy of "Process-Tools-Technology & People".
We dive deep into real-life tactics that you can start using immediately in Q2 with your sales team.
We focus on developing street-level playbooks of Activity Plans that will impact Q2 and the balance of 2020 revenue.
Our partners and guest speakers have deep expertise learned from years of being salespeople, managers and presidents of both large corporations and mid-market companies covering a wide range of markets.
We've sat in your seat!

We've sold on the street and in the boardroom!

We've won and lost some hard-fought games, and we've been to the Super Bowl of Sales many times.

The primary coaches will be George Simmons and me, and our guest speakers will include the head of sales from a well-known highly successful mid-market company plus senior sales executives from Brainshark and Hubspot, two of the most widely used sales enablement and readiness technology platforms in the business of sales productivity improvement.
We have just yesterday confirmed that the highly experienced Colleen Honan, Chief Sales Officer from Brainshark, will be joining us as one of our guest speakers! A dynamic, down-to-earth, true sales leader, Colleen excels in "Planning the Plan" and her winning results!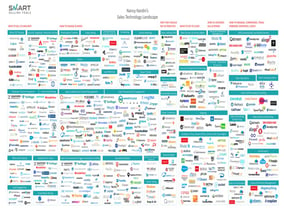 As part of this day, we will also comfortably and quickly sort through the complexity of tech sales tools. The graphic to the right shows just the current online sales tech tools and platforms available.

We'll define for you the ability to make the best choices at the lowest cost that deliver the highest values both for your sales team and most importantly, for your customers.
Click here for more details and then just connect directly with Jack next week for any questions at jack@derbymanagement.com, and I'll set up a call with you right away to talk through the logistics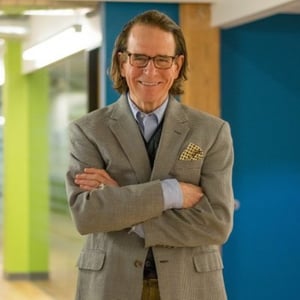 Looking forward to seeing you on April 9th!

Jack
https://www.linkedin.com/in/jackderby/

Please stay connected!
jack@derbymanagement.com
Head Coach, Derby Management, experts in...
-Sales & Marketing Productivity
-Business and Strategic Planning
WHAT WE DO AT DERBY MANAGEMENT
Professor, Tufts Entrepreneurship Center
-Entrepreneurial Marketing
-The Science of Sales