With the last two presentations this afternoon, we will have completed the 10 final project presentations.
Six 2022 Marketing Plans, four 2022 Sales Plans
Semester-long team-based projects each with a team of 5-6 juniors & seniors
Real companies ranging from $1m to $50m in revenue
Complexity requiring research, strategy, tactics, hiring and expenses
Weekly student meetings with management who provide 40% of the semester grade.
Final review and grades (ugh!) will occur next weekend once I have talked with the project company management, reviewed the presentations and the written plans and talked with the respective TAs assigned to each project. And then after reviewing the one-on-one notes to me about the semester, next spring's syllabus and projects as always goes out December 26th....and the cycle repeats. Never, ever gets boring, and I always believe at the end of every semester, that I personally learn in quantity and quality as much as I provide in teaching my students.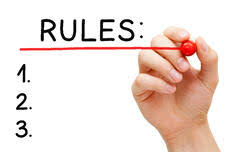 Last week at the end of our last class prior to this week's final presentations, I always provide Jack's Rules on Life.

Why 3? Because everyone can remember 3. Hard to do with 10.
These work for me and my experiences and personal growth but may not for you. Having said that, what would be your 3?
Rule #1. Life is about collecting & Keeping Connections!

To those of you who know me well, there's no new news here, except that this foundational belief of mine has now extended from merely collecting connections, but to consistently refreshing and actually cherishing those connections in everything one does. Of course, there will be the standard use of one's connections for personal recommendations and business referrals, but my current thinking has been to extend those connections to life-long engagements consistently refreshed.
Be an activist in your personal and business use of social.
The channels are up to you but post frequently and consistently!
Blog frequently! Hopefully it's a business blog!
If not, personally blog about what excites you-kids, cooking, travel. Just blog!
Use video all the time!
I live in a business world of 8-10 video sessions a day and love it!
At the firm, we have now been doing more and more F2F meetings every week!
I host a zoom call every other Monday @5:00 with 20 of my high school friends!
Rule #2: Life is about life-long learning!
After having had the privilege of teaching for 20 years at Tufts and MIT, I know that 68% of my grads go on to some type of advanced graduate studies, which has been a very consistent number. As importantly, there needs to be a consistent thirst for life-long learning in everything one does. Not only is this good for one's head, but the science clearly shows that quenching that thirst with consistent learning provides a foundation that allows us to live longer.
An advanced online degree spread over a few years is proven to be just as important a factor in hiring and in promotions as an in-class experience...plus it provides added flexibility at a slightly lower cost.
Certificates in specific fields from highly accredited universities are now very common in a wide diversity of detailed subjects. Certificate programs at MIT, BU, NYU, Chicago, and, of course, Tufts plus 100 other highly respected universities are not only common, but immediately impactful.


Rule #3: Break Some Rules
Maybe it's the entrepreneur in me, maybe it's foundational in my years of taking a different road such as my life-changing experience in the Peace Corps, but the point here is to continue to color outside the lines of what is expected of you!
Be different!
Challenge yourself and others around you!
Lead a cause in your town, on campus, or in rebirthing a too quiet organization
Just make sure that you don't break any of those Big Rules!
Have a great day selling today and a superb weekend! I'm rushing off to an 8:00 sales call.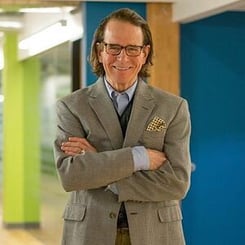 AN ANYTIME SOUNDING BOARD
If at any time, you have a need for a confidential sounding board for your 2022 business or sales planning process, just connect with me! Text or email me, and I'll quickly set up a call. I'm a very good listener, and we can get deep into tactics if you want. Obviously, no cost for a call or two; just an opportunity to listen intently and make a few recommendations based on decades of experience.
Derby Entrepreneurship Center@Tufts.