I'm on the NH beach this weekend for a couple of reasons:
Terrific weatha' tomorrow, and the water temp may finally get above 50.

A new roof is going on the VT house, and it would drive me crazy to be there.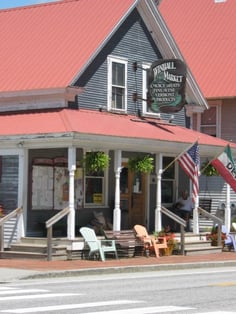 So, just how does one go about selecting a contractor for any major project like a roof in an era of extended lead times, product shortages, increasing prices and more than a few war stories about the lack of competencies? In my tiny (pop. 769) town of Winhall (or Bondville depending on who asks the name of the town), it comes down to asking the folks who run the Winhall General Store.
The store has been in the town for decades, and although I've personally experienced five different owners over 50 years, it is the (only) center of trust of who's the best, who's available, and who can be counted on time and time again especially in the dead of winter with five feet of snow on the ground and the problem of a frozen septic tank...or a leaking roof.


I've personally lived in this tiny valley for 50 years, along with five generations before me who lived 30 miles up the road in Poultney. Even if there were dependable internet service in this valley, no one is going to use Angi's or ask the part time 25-year-old snowboard instructor for their recommendation for a roofer, a plumber or an electrician. Having lived here for so long, of course, I have my own guy who sometimes does his own work, and then with other work like this new roof, he acts as the general contractor. Bottom line is that I have total trust in him and his specific appreciation of the needs of part-time Vermonters.


All about trust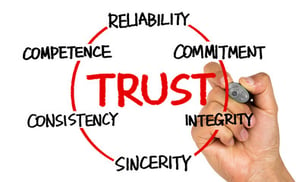 As in any business, most often these types of decisions come down to asking our own trusted advisors, be they our own lawyers, our bankers, our CPA partners or simply other business execs like us who they would recommend.
We had the occasion this Tuesday of hosting our annual "just dinner" for the senior management of 35 of our closest customers and referral partners. We do this each year with people that we enjoy working with to provide them with the opportunity to exchange best growth practices with one another. Tuesday night was an extraordinary, very trusting after-dinner discussion providing ideas to one another across a wide variety of diverse businesses, markets and geographies.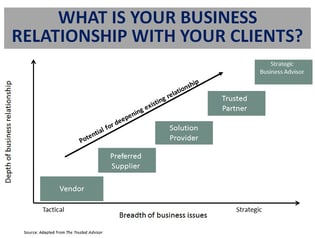 None of us want to be classified as "vendors" or even "approved suppliers" and we all work very hard to become "trusted strategic advisors" to our customers and business partners. That's the same way we should think about making decisions on who we select as our business partners and contractors.
It's simply all about Trust!
What's entrepreneurship?
Just thought I would share with you the best responses from two of our own trusted business partners to the question I asked in last Friday's blog asking that question of "What's Entrepreneurship?"


"Entrepreneurs are people who see the world as do all others, just differently. They see solutions for problems for which the rest of the world is presently unaware, or at least resigned to endure, until presented with a better solution." John Talvacchia, partner Eckert Seamans.


"Entrepreneurship, to me, is some cross section of:
—touching bottom in the deep end of the pool at age 6–scary, totally survivable
—understanding if you're worth a dollar to somebody else, you're worth $2 to yourself
—realizing that not pursuing this path will be your biggest regret in life
—knowing, in your bones, your idea will change this world"
Jessica Drislane, CEO, OpenScholar


HAVE A GREAT DAY SELLING TODAY!
Enjoy the weekend! Looks like superb weatha' here on the NH beach tomorrow as I take out the surfboard for its inaugural run of summa'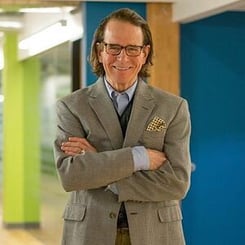 At any time, if you want to discuss your own sales and marketing planning for July and the rest of this year, just connect for some quick ideas and feedback. There's no cost to a call or two, plus I love listening and talking about this new rapidly changing world of sales and marketing.
In the meantime, take a look at our 2022 edition of "Writing the Winning Sales Plan"
www.derbymanagement.com

Derby Entrepreneurship Center@Tufts.