So, this logic may not make sense to anyone else but me, but here goes...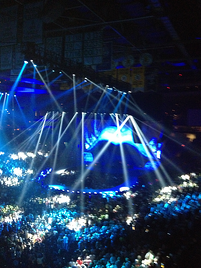 Last Wednesday, attended the Stones concert at TD. Just three words: Phenomenal! Spectacular! Perfect! Mick was note-to-note, octave-to-octave with his 30 year old lead backup singer. He's still has his deep rich voice. Maybe the guys are just a bit wrinkled, but for 50 years of hard living as a band and ages all in their 70's, they rocked the Garden ending the main set with Sympathy for the Devil, still my favorite #1 Band song!
So, the Stones led me to think about this upcoming Summer. The connection as a result of my normal convoluted thinking was to remember the big hit summer song, "Dancing in the Streets" by Martha & the Vandellas, since its release date matched the first time that I saw the Stones in concert.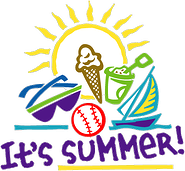 Which, of course, led me to think about the 3,000 or so summer events that I need to squeeze in between tomorrow and Labor Day. Including August's (don't-miss-it) HubSpot's 2013 Inbound Conference, a host of other conferences (click HERE for 10 tips on working conferences), probably 20 sales or business planning sessions focused on the second half of 2013, down to a couple of concerts and the normal barbecues and beach parties, maybe the number's not 3,000, but close to 50 anyhow.
No complaints from me about any of this especially since I and everyone in Sales should be approaching all of these networking events, both business and social, as sales opportunities. Opportunities to not only have a bit of fun, but also be able to "work the room" in a manner that's comfortable to you and matches your own personal style of networking.
Which is exactly why we created this 15 minute presentation last June on Jack's 10 Rules of Networking. I just listened to it again, and other than my normal criticism of myself in that maybe I could talk quicker and make the presentation shorter, I'm pretty convinced that if you were to follow most of these rules, you would end the summer with a lot more new sales opportunities.
Welcome to the Summa' of 2013.
Hope you're having a good week. Now let's get out there and sell some stuff!


Learn about Sales Enablement...
During our upcoming 2013 Sales Management Boot Camp, we'll talk about networking, but, most importantly, we will drive down into the details of Sales Enablement along with other strategies, tools such as Value Propositions and a wide variety of other tactics. Plus this is a unique opportunity to meet others just like you from a wide variety of industries in an exciting, engaging, and exhausting work environment.
Late Sunday afternoon, October 6th through Tuesday afternoon, October 8th at the MIT Endicott House.

-Six years, 350+ highly satisfied graduates!

-Everyone attends is focused on answering two simple questions:
1. How can I improve my own effectiveness as a manager?
2. How can I enable my salespeople to produce more effectively?
We have the answers in strategies, tactics, tools and technology
Just email Jack at jack@derbymanagement.com to set up a 10 minute call to answer any questions that you might have.