First, and most importantly this morning is to congratulate you on finishing the Q on plan!

I never use the word "hopefully on plan", since "hope" has no place in today's fast-paced environment of Sales or Marketing. It's always great, of course, to be "lucky" every once in a while, but that's like hitting Powerball last Wednesday night or hoping the Patriots win this Sunday, so I'm going to stick with congratulations for finishing the Q on plan!
Q4 is obviously a critical time of the year when all of the marbles get counted, and the scoreboard lights up with your success. Right now at the company, we're deep into 2022 business, sales and marketing planning with our customers, which, for me is and incredibly exciting time of year looking out on the horizon of the next 12 months while balancing the day-to-day execution of the next three months. If along the path of your Q4 sales execution, you need a confidential sounding board on Q4, just connect anytime since, as of today, we have a total of only 60 workdays to beat our quota for the year. All very doable; it just takes incredibly tight planning and time management...and maybe a sounding board.
In our 2022 planning with our customers, we are again and again identifying the #1 or the #2 issue for next year is the inability to hire, onboard and retain talent. We're seeing this in Sales at every level from BDRs to management. My one-year alums are starting at bases of $65K-$75K as BDRs often times with signing bonuses and living and moving allowances. AE and sales management total comp packages are up 20% over 2020, and absolutely no salesperson is signing on to return to an office...ever. If this issue of working out of the office becomes a requirement-even in a hybrid environment-we are seeing noticeable percentages of people just quit. As a result of our 2022 planning sessions so far this fall, we've come up with 10 planning guidelines for recruiting and retaining talent, mostly focused to salespeople, that we will post next week.


What is Marketing?
Returning to last Friday's question of "What is marketing?", I was very interested in the ideas, the comments, and especially in the challenges I received from business leaders such as Ron Guerriero, Mike Wilson, Damon Smith, Dawood Abugharbieh, Steve Melanson, John Regan, David Radlo, and a host of others.

I'm going to point out John Regan's, the CEO of the Associated Industries of Massachusetts, who wrote:

"Marketing is how you understand the value of your organization or product, and communicate that value to others, resulting in their choosing your organization or your product.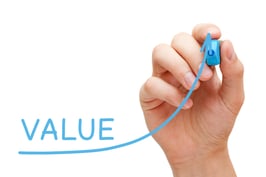 The difference in John's definition is that he mentioned the "Value" word, and that word is the critical differentiation between selling and marketing today compared to the old days of 2019 and before. Today, our focus for 2022 is all about the value delivered to our customers and to their customers. In fact, all of the responses I received were "correct" in that today's real response is that "Marketing Is Everything" as identified in the iconic HBR article written by Regis McKenna the marketing wizard of Silicon Valley, decades ago.
The excitement and the challenge for marketing today is just the fact that Marketing is everything, which requires distinct processes and analytics across hundreds of different decisions points with a wide variety of media decisions all at different levels of expense. All of which for me defines this as the most exciting time ever to be in the professions of Sales and Marketing!

For John and the other's who responded, send me your mailing address, and I will send you a copy of the highly-prized, autographed copies of the fascinating book, Inbound Organization by my close friends, Dan Tyre & Todd Hockenberry .

Again, congratulations on the Q!
I'm having a quick cup of congratulatory coffee and getting back at it with a critical presentation this AM! Enjoy what looks like a superb weekend of hoping for the Pats!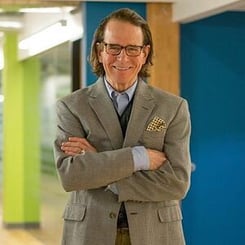 AN ANYTIME SOUNDING BOARD
If at any time, you have a need for a confidential sounding board for your 2022 planning process, just connect with me at any time. Text or email me, and I'll quickly set up a call. I'm a very good listener, and we can get deep into tactics if you want. Obviously, no cost for a call or two; just an opportunity to listen intently and make a few recommendations based on decades of experience.
Derby Entrepreneurship Center@Tufts.