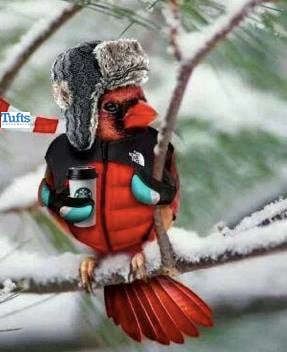 With 30 years of skiing anchored firmly in my Vermont winta' roots, I've now spent the last 25 years only snowboarding gaining a new love for old trails and new woods and parks that I would have never explored on skis. I still remember the taunts and laughs from my skier buddies I left behind, but as with anything new, I've learned to find the best coaches and study harder and longer than others.
This winta' morning, I find myself at the NH beach trading my Big Boy Ariens snowblower back in VT for shovels that fit NH winding paths and decks that overlook a very angry ocean. It will actually be good to grab some fresh air and quick exercise today between six zooms and a board meeting. One of the benefits of WFH.
Love winta'...but cannot wait for March 20th, the official start of spring and leaving behind dark mornings and getting back out into the VT woods with my chainsaw or looking for seaglass on the NH beach. I do love the rhythm and the variety of the NE seasons...most of the time
Practicing the annual rhythm of business with business plans approved in December, sales kickoffs in January, and re-planning reviews in April is very similar to the rhythm of the six or seven seasons in Vermont.
There's never anything "normal" about Vermont given that there are always a few more "taint" seasons...as in "Taint Winta" and "Taint Summa" mixed into the official four.

Very similar to assessing our businesses in 2021...ain't much that's normal, but what exists today is much more normal than where we were at this time in 2020.
Last February and March, we didn't coach or consult at all; we just focused on compassion

By April, we began coaching 30 days ahead for sales plans and did nothing for business plans

In May, we extended sales plans out to 60 days, and then for 90 days beginning in June

In August we began to focus again on working on real business plans, but just for Q4.
We took most of December and all of January to assess what had occurred with comments and data from our customers and many others, and now twoish months into 2021, we feel that we have a realistic view of what the tactical worlds of Sales and Marketing will be for the balance of 2021.
There's no return to most 2019 practices. That evolution is done, and it feels ok!
A dramatic shift to how the buyer wants to be sold, and not how salespeople want to sell.
Drift: 62% of salespeople report "substantial" change; 33% report entirely new processes.
Digital-first, video and virtual selling are firmly engrained on both sides of the table.
Sales processes, tools and technology are more critical than ever for salespeople
Most important is that those processes must fully fit into the buyer's own processes
As a result, salespeople need to lead, guide and coach rather than sell
...and, as we've been focused on now for years, success in Sales and Marketing today is all about a riveted focus on the business and personal value delivered and not about the product or the services.

You can find more detail on our 2021 thoughts here, and then just click on to "Selling in 2021"

Have a great day selling this Friday...and enjoy the wicked cold weekend!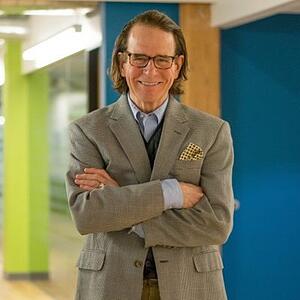 A CONFIDENTIAL SOUNDING BOARD
If at any time, you have a need for a confidential sounding board for Sales, Marketing or business planning, just connect with me at any time. Text or email me, and I'll quickly set up a call. I'm a pretty good listener.
Obviously, no cost for a call or two; just an opportunity to listen intently and make a few recommendations based on decades of experience.