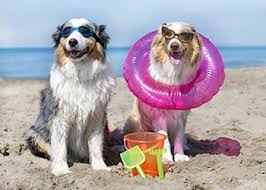 For me, it's been a superb summa' even given this weekend's hurricane, the heat of August, the rains of July and the unsettling anticipation of what lies ahead when we return/don't return to offices and classrooms in a couple of weeks. After all...it's the summa, and no matter who we are, or pretend to be, every summa brings all of us back to memories of time off from school, the rigors of multiple jobs, loves started and hearts broken, and always the anticipation of gearing up for the faster, more demanding time of September. And this September accelerating into this Q4 will not be any different !


But right now,...
...just kick back a bit, squeeze in an added day or at least some hours of vacation here and there between now and Labor Day because that following Tuesday moves us immediately from cruising speed of 65mph to a constant 90 as we speed into the tough stuff of beating Q4 quotas, creating 2022 business and sales plans and figuring out the current complexities of how to hire more people while retaining the top members of the team that we have.
We consistently talk to our customers, which cover a very wide cross-section of markets with companies in the revenue range between $20m and $200m, and our takeaways are...
September through December will be a period of very strong growth!
"very strong" will become "unprecedented" in some sectors for this period
Huge amounts of available capital in banks, venture and PE
No one really is overly concerned about inflation even considering increased costs.
Everyone is very concerned about the ability to hire and retain.
Supply chains and logistics channels are being rapidly solved.
Everyone is searching for "much better" sales and marketing productivity.
As always, given creativity, wicked strong work ethic and immediate access to expertise and even easier-to-use-than-ever technologies, all of us will rocket through the next four month with exacting planning.

If we can assist through any of this Q4-into-2022 planning process, just connect. Always a good place to think through the concepts and actual tactics of business planning is through any of our 2021 "How-To" planning books on our site.
As I get ready for my Marketing course and for my new & improved "Science of Sales" course I'll be co-teaching at Tufts with my alums from my courses who themselves are now sales managers and vice presidents, I am deep into the science of the data and new mechanics of significantly improving sales and marketing productivity. The personal excitement of my teaching at Tufts is the ability to build, to experiment and then tightly integrate both old and leading-edge business principles, processes and technologies working with extraordinary students in the exacting environment of creating plans for real-live companies.
I'm also very excited about the semester given what will be a very busy fall at the firm and also a time we are just now launching a new medtech company.
Have a great day selling today, and make sure that you take care this weekend given the weatha!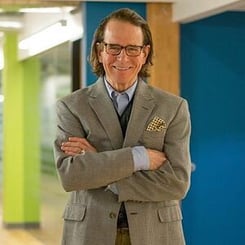 AN ANYTIME SOUNDING BOARD
If at any time, you have a need for a confidential sounding board for Sales or Marketing, just connect with me at any time. Text or email me, and I'll quickly set up a call. I'm a pretty good listener, and we can get deep into tactics if you want. Obviously, no cost for a call or two; just an opportunity to listen intently and make a few recommendations based on decades of experience.
Derby Entrepreneurship Center@Tufts.