Already deep into January....
It's wicked cold and snowing. 10" & 19 degrees Saturday in downtown Bondville, VT (pop 647)
Two sales meeting kickoffs last week in Boston. One more this week.
Lots of customer travel this week starting at 1:00 today
The quota clock is already ticking especially given that it's xx% more than 2019.
Must Do's: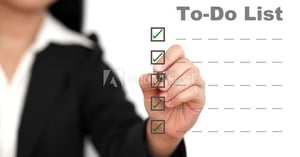 Given the start of what we forecast will be another strong year, here are a couple of basics 'Must-Do's", whether you're following up on your 2020 resolution to find a new job, you're a sales warrior or an exec in any business.
1. Update your email signature with your cell number and a small LI logo with your LI url hyperlinked below it. Simply make it real easy for anyone to connect with you!
2. Refresh your LI. Change your picture. Get rid of the standard blue star thing and replace it with something that reflects you or your company. Any awards? Ask for new recommendations from customers!
3. 30 seconds is the maximum that people will look at your resume. It's more like 15. Everyone looks at your LI and only use your resume to get the spelling of your name. Create a short bio with a professional picture instead of a resume since that the bio reads like a human and the resume like a machine. At every large company that resume you worked so hard on will be first read by a machine btw.
4. Never send "a cover letter" for your resume. No sense summarizing what was just read in 15 seconds
5. Do send 3 impactful Value Proposition bullets instead detailing the specific value you will bring.
6. Write out your 3 personal objectives for 2020 and visibly post them on your wall.
7. Join a new association-business or personal is up to you and create new connections. If you art the ACG Winter Networking tonight, connect with me.
8. Become fluent in one new tech skill. For me, it was Twitter in 2019, Slack in 2020.
9. Update your Connection List. Where do you get your referrals? What new connections do you want?
10. Update your presentation skills. Everyone can be better than we are today!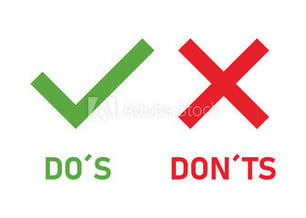 Over the holiday break, I updated our ebook on "Winning Presentation Skills" (go to the bottom of the page and click in) since I realized that in many ways my juniors and seniors were making much better presentations to the senior management of their semester-long project customers than many salespeople.
Obviously, presentations from the majority of established salespeople are very good, and yet, I just listened to a presentation being made by a senior manager from a large national bank which cost them the order. "Amateur" is the polite word that we used when it was over! No eye contact, did not stand, weak content. Just embarrassing!

The Worst Presentations


Simple Rule
If your audience isn't paying attention to what you're saying, stop presenting and ask what the problem is!
Personal presentations for jobs... other than a salesperson applying for a new job or a promotion are the worst!
I've seen way too many presentations that were just painful to listen to such that today, I will just interrupt, state that it isn't working and move the presenter to a different track. No sense letting them waste time and fail since there must have been something there in order for me to ask them to present in the first place.
Just a few ideas this Tuesday morning to kick off your week.
Please stay connected!
jack@derbymanagement.com
Head Coach, Derby Management, experts in...
-Sales & Marketing Productivity
-Business and Strategic Planning
WHAT WE DO AT DERBY MANAGEMENT
Professor of the Practice, Tufts Entrepreneurship Center