Two thirds of the way through this superb summer and plenty of time left to take a bit of vaca, squish the sand between the toes, pack those gotta-read-this-summer books into the beach bag, and in general just prepare yourself physically and mentally for the wicked fast acceleration into the first week of September.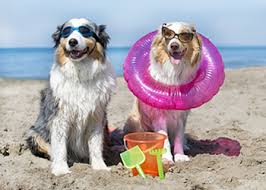 The Dog Days of August occur when everyone realizes that the beginning of the summa' has passed them by, and now there's just five weeks left to take some time off and do that forced relaxation thing. Forget trying to find anyone in France or Italy, and the same applies to any venture or PE person in the U.S, who all seem to be hiding out on Nantucket. It is what it is, and September will be here soon enough. To a degree, who cares, since this is all about you, so right now, this morning, click open your calendar and just mark off all the days you can with the words "beach", "golf", "kids" or "nothing". You won't get another chance since when it's over, it's over
1. Consistent Acceleration is the Key to Success
I was discussing this business pragmatism of acceleration with a couple of my trusted advisors over the last couple of months. David Jaye, a very successful entrepreneur and superb salesguy, correctly noted that success in sales is all about consistent acceleration, not just short bursts of speed, but keeping a steady foot on the accelerator at all times. That thought has resonated a lot with me both because I know David well and I enjoy his "back-to-basics" approach to sales to entrepreneurship and to business in general and also, of course, because I like cars.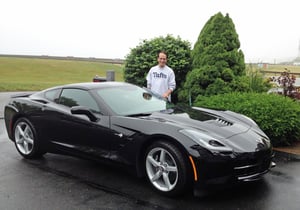 My trusted Subaru Outback is rock solid, highly cost effective and goes fast enough to get me back and forth between Boston and the NH beach most days. What counts with the Subaru is its steady ability to consistently and dependably run at 70-80 mph. My Corvette Stingray, on the other hand, is wicked fast as attested to by the nice police officer who recently asked "Do you have any idea how fast you were going?" Love the car, but not something that I would use every day for consistency of purpose and continuous acceleration like I do the Subaru.
2. Manage your sleep and live with less
Yes, since I'm a health crazy guy, I've read for decades the requirement to get, what is it now, six or seven hours of sleep a night? I just don't buy it, and I know plenty of very successful salespeople and entrepreneurs who work at high levels of productivity and innovation with far less than eight hours of sleep. Just think about that number of "8" and think about the impact of losing one third of the day, every day, every week, every year. Ever since high school, I've been able to work reasonably productively with four hours a night for decades, and although occasionally I do fall asleep for a second or two in a long meeting, which I embarrassedly did just last week, I cannot imagine "wasting" four or five hours a day sleeping.

3. Hang out with a more Accelerators, Connectors & entrepreneurs.
I have the privilige of knowing lots of successful entrepreneurs and then the extreme privilige of seeing up close and personal hundreds of entrepreneurs every semester at Tufts where I teach and am the Director of the Entrepreneurship Center.
Here's an example of taking time to meet with Accelerators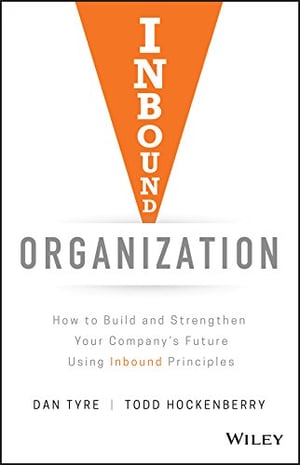 Every couple of months, I make sure that I book time with Dan Tyre at Hubspot when he comes to Boston.

A classic entrepreneur, employee #6 at Hubspot, an inventor, an evangelist on sales and marketing improvement and now a highly regarded author and speaker carrying forward his ideas and connections.

I've known Dan for a long time and regard him as being at the top of my list of highly energetic and impactful individuals...for me personally and for our work at the Entrepreneur Center at Tufts. Currently 56 plus of our recent grads work at this very unique company, which for the second year in a row has been named as #1 Best Place to Work in the large tech category.
I get instantly refreshed by seeing and listening to Dan and taking pages of notes in just our one hour every few months. Dan and a few other Accelerators & Connectors keep me energized. If you want to do the same, pick up a copy of his recent book and put it in the beach bag. Excellent reading if you care about accelerating and consistently going faster in sales and marketing.
That's it!. Just three, perhaps not-so-simple things to do, but one or two of them are guaranteed to give you more room to excel and certainly more speed and energy.
Build something today!


Enjoy the weekend!

Director, Tufts Entrepreneurship Center, Tufts University
Cummings Family Professor of Entrepreneurship
Coach & Advisor to Derby Management