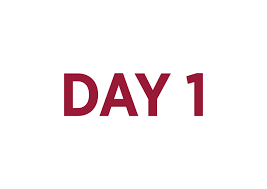 I just pulled the plug on my ISP.
Big firm, terrible connectivity, and consistently poor service, so I finally made the decision to pull the plug last week since I just couldn't be held hostage anymore. Lee Drake, superb tech CEO, at his IT support firm, OS Cubed, had been telling me to do this for the years, but I didn't want to go through the pain of disruption. Finally the pain of staying connected outweighed the fear of the pain of disruption. The move happens next week, the process will be transparent, and I could not be happier. The point of this introduction is that when I looked up our background with the ISP, I discovered that we had been with them for 20 years !!

20 years?!?

20 years ago, the World Wide Web had just been invented. We moved to WWW using Mosaic from Arpanet where we had stuck it out for years using arcane commands, slow speeds and calling people on our landline telephone to ask if they did in fact receive the email (although it wasn't called email, we did not have html, nor did the words that came through on the screen look like any email that we know today).
Which brings me thinking about the 2017 concept of "Day 1", and the adoption of faster change in our business, in our sales development, and in my teaching Marketing, and, with this semester, a new course in Sales. I should have made this ISP switch five years ago, and for some wacko reason, I just stuck it out piling up one wasted hour after another. 2017 is about every day being Day 1 and initiating more rapid change that brings more value to our customers' businesses.