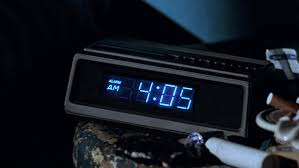 Every morning, I leave the beach very early and make the one hour trek into Boston so that I'm able to be at the club when it opens for my daily workout . Good to start the day off with a bit of structure, plus the drive gives me the opportunity to think through the day while listening to Bloomberg News from London. For the last couple of days, a good portion of those news stories have been about the massive Greek debt problem which everyone, except the Greek government, seems to understand. Pretty simple problem to understand-less than 50% of the population doesn't pay any taxes. All I know is that this problem, created by a second-rate country 10,000 miles away, has had a negative effect on everyone's stock portfolio and is a speeding train wreck headed for the cliff.
Although I know that we work in a global economy in which every financial decision touches everything else, and that financial decisions made in a country like Greece, directly impact both the dollar and the euro, I've always been focused on what's happening in my backyard at the local geography level. It's the only place that I can have any impact, no matter how small.
All Business is Local...
When I'm designing marketing plans, one of the critical initial targeting questions I need answered is "What's the geography going to be?" Is this a business plan that's focused on eastern Massachusetts, the entire U.S., or will this be a world-wide growth plan. And, if it is, just what is "world-wide" ?
The revered Massachusetts politician, Tip O'Neil, who was the long term legendary Speaker of the U.S. House of Representatives, used to say, "All politics are local". Picking up on this theme, I believe that this same concept translates perfectly to business. In every sales situation, even those conducted half way around the world, the buyer needs to be made to feel very comfortable that the salesperson understands the problem, the company, the people, the geography, the customs and all of the issues that go along with those.
Part of this thought process on local marketing and selling goes back to my family's entrepreneurial roots in building a small chain of local jewelry stores in Cambridge and Somerville. Each Christmas season, when 50% of the annual revenue would occur in 30 days, the most important sales came down to the fact that my grandfather and father were long time active members of Rotary, Kiwanis, the Chamber and the Masons.
But most of my own background in focusing intently on local selling originates from learning the hard way working through tough sales situations. As a result, today I still always fall back to the basic principal of having a local sales presence who works directly with prospects and customers directly in the territory.
"Having a local sales presence" does not necessarily mean that there needs to be "feet on the street" in the geography. Certainly, that is going to be the case in higher ASP and more complex sales situations. But, since I'm a big fan of inside sales organizations, it's relatively easy to create a "local sales presence" by training the salesperson in the intimate knowledge of the geography, sports teams, politics and a myriad of other "customer comfort points" for the territory that they are assigned to.
Streets Not States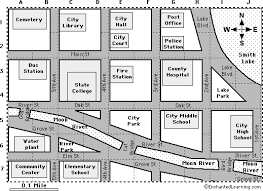 Too many territory discussions, especially in startups and emerging tech companies begin with the misplaced...and highly ineffective...thought process that the company needs to cover the entire U.S. As a result, the first sales hires are then designated to handle the East, the West, and the South, and then whatever doesn't nicely fit into those broad definitions becomes the Midwest.
A highly ineffective, very expensive and highly inefficient strategy from which no one wins.

Customers and prospects get ticked off because the salesperson has no intimacy with what's going on in their geography. Sales are slow to develop as a result and post-sales customer expansion tactics often seem artificial because the salesperson has failed to understand the geography.
For example, small and mid-market companies should stop pretending that a salesperson or two can handle all of New England, NY and NJ. The much better coverage would be to...
Put a NE salesperson in Boston and very specifically focus that person to eastern MA, southern NH, Hartford, southern CT and maybe just two or four target accounts in ME. Still lots of opportunities for any salesperson, but strict decisions as to where not to spend any expensive sales time. Just never going to Vermont, northern NH or Maine...under any circumstances.


Put another person in NYC, Westchester and North Jersey and make sure that that person is not going to waste their time driving from Albany to Buffalo. Upstate is a superb territory by-the-way with a very loyal cutomer base, but just not for the City guy.
I learned this the hard way from an oldtime sales consultant who introduced me to the "Streets not States" strategy. At the time, I had 28 field salespeople in the U.S. selling medical devices to hospitals, great products and a strong brand name...and falling revenue. After traveling with my guys and assessing what was happening, he came back and showed me a metrics-based analysis of just how much time was being wasted on travel between locations in a territory that was way too broad. It was at that time he recommended the tactic of dividing NYC, for example, into two sub-territories handled by two heavily experienced reps. "Travel" was limited to subway tokens and cab fare. Along with this "doubling up" on the territory, the reps were also restricted from Westchester and north Jersey with the exception of a few very specific target accounts. Pretty simple tactic-more feet on the street in a smaller geography. Sales increased by 4x in 12 months.
Target Markets & Targeted Geographies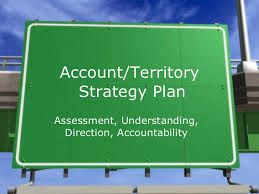 At this time of year, you should be taking a hard look at your territory plan. You need to reconfirm that everything is okay, and you're good to go for the balance of the year...or change it at the beginning of Q3.
In your 2015 design, or possible redesign of your existing sales and marketing plans, you may also want to take the tightened geography strategy down one more level of refinement and focus your very expensive sales talent not just on geography, but also on specific targeted verticals.
Is it better to have a territory rep (either field or telephone sales) focused on a geography alone selling to a broad spectrum of verticals, or would it be more effective to focus first on the geography and then second on the vertical markets?


Is it better to have a territory rep focus on geography first, verticals second and then the size (middle market or enterprise) of the targeted account?
There is in fact, no magic formula here that will be the perfect answer for all companies, since the answer typically will start with the phrase... "It depends...". In my own case, I am always going to create a stacked territory grid where the top of the stack, in terms of focus, will always be geography, the next layer down will be specific verticals and that final layer will be size of the target.
What's your territory strategy going to be for the balance of this year?
Just a couple of thoughts as you reassess where you are in the most critical quarter of the year.
Follow Up to the Luck Blog...
A few comments from a number of sales-focused managers from last week's blog on luck
"you create your own luck".
Paul Frascioa, President
"Luck is what happens when preparation meets opportunity," a quote attributed to Seneca (see below) Lucius Annaeus Seneca (was a Roman Stoic philosopher)
Bob Flaherty, CEO
Your article reminds me of a quote from Jack Nicklaus. Someone asked him how much luck played into winning a tournament. He replied, "You know, it's funny. The more I practice, the luckier I get."
Arnie Greenfield, CTO
I'm not a big believer in getting lucky with sales. I am a big believer in good timing and sales. I suppose they might be similar in that a combination of skills plus high levels of activity will eventually lead to events that result from good timing. So not sure luck is involved when a prospect lives through an event that finally makes them think about your solution. To me it's more about good timing resulting from skillful relationship building combined with high levels of activity, leading to "hey, thanks for the call, we were just thinking about you" type of good timing responses.
Ray Bixler, CEO
1. - Hope is not a strategy and 2 - luck is where preparedness meets opportunity.
Art Brault, VP Sales
Luck does come in to play in a major way in sales, as in a group of factors that you have no control over. How you sell lets you control how much of an effect luck has on the outcome.
Rob Turbett, VP Sales
Cold calling- all luck, just a numbers game.
Consultative selling increases the odds dramatically of the Luck being good.
Jack Gaziano, SVP
Years ago, a fairly close friend told me that my success and good fortune in life had come from my being "lucky." I responded that no one is simply lucky and that you have to put yourself in the path of luck, in order to benefit from it if/when it comes and that you cannot sit around and wait for the phone to ring or for luck to happen. I believe that this is the one of the points that you were making.
For 17 years I passed a stained glass window in the old H.J. Heinz HQ building in the Northside of Pittsburgh. The words: Luck helps you over the ditch if you jump well.
True in late 1800s. True today.
Tom Powell, CEO
I recently gave a talk at the Plastics News Executive Forum in Las Vegas. The title was "The Accidental Strategist" , and my opening slide was "Great Thoughts on Luck" :
"The harder I work the luckier I get" – Samuel Goldwyn
"Luck is the residue of design" – John Milton
"Luck is what happens when preparation meets opportunity" – Seneca
Jeff Somple, CEO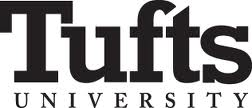 I'm starting to get prepared for my fall marketing course at Tufts, where I'm a Professor of Marketing in the entrepreneurial studies department.
Each semester I look for six complex marketing assignments that are given to five person teams of juniors and seniors as semester-long projects. All of the course material is then taught around these projects
A syllabus along with the project outlines are sent to the students in early July with the requirement that they do research on the companies during the summer and define in writing before they come to the first class, why they should be accepted into the class. This is a very oversold class, and this is one of the ways through which I measure motivation and hard work. Right now, we have 46 students between registered, the wait list and the wait-wait list, and I need to bring that down to 32 by September. It always works!
If you're interested in applying to be part of this very rewarding project, just let me know by email, and I will send you the instructions and what is expected of both the companies and the students. At the end of the semester, the company management teams will come to Tufts for 60 minute presentations along with delivering all of the project material, research data and recommendations that have been prepared.
It's a wonderful and superbly rewarding experience...for you in the pursuit of added depth in your marketing plans, and for the students as they get introduced to senior management from real world companies