In my tiny town (pop. 735) in Vermont...called Winhall by the state and Bondville by the feds...there are only three bastions of commerce:
the 7/11 gas station which doubles as a state liquor store
the brand new Ace Hardware store branded "Lincoln Maples Hardware" to countrify it
and the decades-old Winhall General Store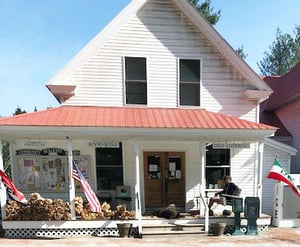 I've lived in this valley for a very long time with five generations before me, and over the years I've seen many owners of the general store come and go. There were a few serious Vermonters back in the day, lots of city folk who were looking to own "a little slice of Vermont" , but lasted only a couple of wicked cold winta's, and then there's Lorraine.
Like many, Lorraine came for the skiing and the beauty of Vermont and stayed to successfully build the business and support the town. She's done a remarkably consistent job of paying attention to the local Vermonters looking for coffee and a solid sandwich while knowing how to cater to the weekend flatlanders form New York and Jersey.

Lorraine is bright, hardworking, very direct and has a disciplined knack of perfectly understanding her customers, so it was with some sadness that I learned that she's selling the business and looking to move on to her next chapter. Change comes naturally to all of us personally and in our businesses and in our careers, but in the business of small business, when unnatural and unexpected issues arise, we're all forced to make touch tactical decisions...Lorraine included.
The business is solid, the brand is strong and her long-term employees are remarkable in their sprit, their attentiveness and their disciplined ability to work with both the locals driving 10 year old Ford pickups buying a gallon of milk on the way home and the city guy with the red Porsche complaining about "all the dust on the dirt road" while he asks about a special cabernet.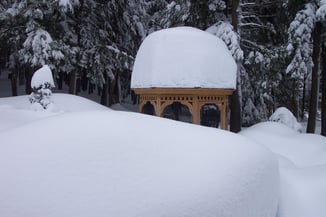 I love Vermont, and at various times I've attempted to work here full time always remembering that it's a tough place to live as I once again retreat back to the welcomed noise of Boston or the quiet of the NH beach.
When someone from "outside" remarks about the unique smell of fresh cut hay in June or the beauty of the peak foliage on the first weekend in October, I often remind myself about "Wednesdays in February" after it's been snowing for 10 days in a row and the temps have been around 20 as a high.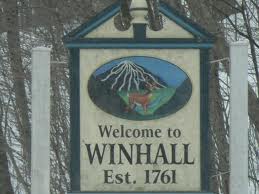 The Winhall General Store has seen it all, and in true Vermont fashion, Lorraine and her team have never backed down often welcoming change while moving to expanded levels of service with fresh ideas and renewed energy.
Having said that, the harsh reality of Covid has taken its toll on all of us in our personal health and in the health of our businesses, and the general store is no different.
months of mandated shutdowns-now lifted.
social distancing and masks, which sadly eliminated "the boys on the bench"
difficulty in filling jobs in a state with a tiny population
...and just perhaps, as with all things in life and in business... it's just time for a change!

Embrace The opportunity to Change
With the shutdown, Lorraine immediately notified her loyal customers as she advertised that orders could be phoned or emailed in and deliveries would be left outside at specific times on the now-vacant bench.
The requirement to change is now everywhere in every market and in every job from retail to cars to tech and food and everything in between including the Winhall General Store.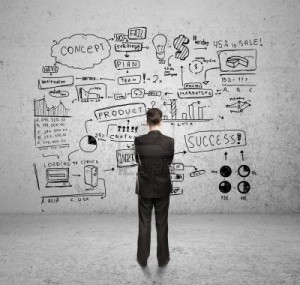 During these last six months even at our own firm, we've worked and whiteboarded online with a large number of our customers to brainstorm, experiment, run tests and modify their focus on both their markets and their products.
We've shifted our focus from consulting on long term business strategies to building three month operating plans for Sales and Marketing teams, while emphasizing our marketing and website-build work as a Hubspot agency partner. As the virus continues through the rest of 2020, we continue our chant begun back in March to "forget strategy and focus only tactically in three months segments" updating those tactics every month looking out another 90 days.


If you're interested in exploring ideas and thinking through a half or full day Whiteboarding Session to systematically work through your ideas and potential for instituting tactical change in your own company, just connect with me. We will work through the answers to questions such as these examples below...and 25 other questions that may be important to you.
1. What can we do right now to build our pipeline with more qualified leads and not add expense?
2. We need to develop our sales team with more qualified coaching to improve closing rates by 25%
3. How do we develop an efficient Inbound Marketing program. How should we measure effectiveness?
4. What does it take to hire, onboard and retain more effectively, and should we be doing that now?
5. What's effective in marketing and sales tactics in a time when everyone is hunkered down?
6. What are the key metrics we should now be focused on and how do we drive performance?
Just connect with me on a Zoom/Team call and bring me through what you're thinking about. Certainly, no cost, just for a call, and at that time we can decide whether a whiteboarding session would make sense for you.


It's Monday! HAVE A GREAT DAY SELLINg!
If at any time, you have a need for a confidential sounding board in business planning or for Sales or Marketing , just connect with me at any time. Text or email me, and I will quickly set up a call.

I'm a pretty good listener. Obviously, no cost for a call or two; just an opportunity to listen intently and make a few recommendations based on decades of experience.
Be safe and be positive and have a good week!