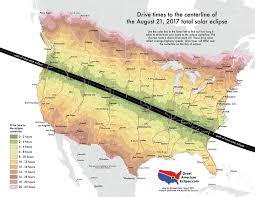 Just to light up your memory banks, way back in August, August 21st to be specific, it seemed that everyone in the U.S. was caught up in The Summer of 2017 Eclipse Fever, when for the first time in 99 years, we underwent a coast-to-coast phenomena. Pretty basic stuff, but having said that, just as one example, one million people traveled to Oregon for three day just to grab the first view of the first light. Small towns in the Midwest with populations below 1,000 welcomed tens of thousands of visitors. Tens of thousands of people overpaid for the special glasses and overnight deliveries.
And then...just as suddenly...it all ended. We packed up our telescopes and stowed our sleeping bags...and the special glasses...into our campers, and we just as quickly changed back into our workaday lives marking off April 8, 2024 on our digital calendars.

All of that craziness and hype just follows the predictability of the rhythm of eclipses. It will be the same in 2024.
Just as predictable as eclipses...
...is the rhythm of our 2018 Sales and Business Plans
The CFO reminds us in August about the September-December schedule
The CEO provides us with overarching strategies and 2018 objectives
We hold the necessary "strategy and planning" sessions in September-October
We they then think through "Strategy", "Tactics" and "Actions"
We then talk to our sales teams in September and give them a template for 2018
We get preliminary budgets, and we are consistently surprised that nothing fits.
We go through one, two and three budget sessions with the CFO getting increasingly upset
Finally, with crunch time in November, rough drafts are submitted to the Board for guidance
Guidance always results with the need to increase the top line and decrease expenses
...and finally, finally everything comes to the Board for a December or early January vote
...simply the rhythm of business and sales planning.


Now at the end of November, most probably you are deep into your 2018 budget and sales planning with your fingers in the crankcase oil...and, just maybe a bit lost.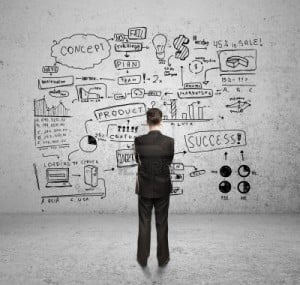 If so... you may want to CLICK HERE for some weekend reading of our Writing the Winning Business Plan. It's very good as a reference, as a reminder of the basics, and it also provides you with a bit of a time out as you take a step back and think through your 2018 planning process.
If you would rather just focus your time on Writing a Winning Sales Plan, scan down and click on there.
Of course, if you have any questions, just email me at jack@derbymanagement, and we can set up a call, or I can refer you to any of our other partners if there are specific markets or sales and marketing planning processes that you want to talk through.
Have a great weekend...and, of course, a solid closing of the month next Tuesday!
Good Selling, Good Marketing...and Good Planning !
Let's get back to the basics of blocking and tackling !