This is exactly where we hoped we would not be, and yet, here we are today in the belly of the beast.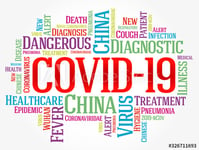 Not many of us any longer are hoping that this situation will get better, since what we have experienced most recently in the harsh reality of the last seven days, clearly defines that the personal and business impact will become a lot worse before it improves. I am neither capable nor technically equipped to make any projections, and my personal business expectations are just as good or as bad as yours, but having said that, I, like you, run businesses and, like you, I'm a pragmatist, and I know that we are in this chaotic situation for a long time until vaccines hit the market.

Last week, I wrote about Standing Up, and I was pleasantly overwhelmed with the many positive responses I received and the very personal examples of how individuals and companies, both tiny and mid-market, were contributing in their own way to actively participate in this war.
By now, everyone has heard of the extraordinary result pulled off this week by Jonathan Kraft of the Patriots and Massachusetts Governor Charlie Baker in reconditioning the Patriots plane in just two days, and then blocking and tackling their way down the field through countless international bureaucracies in order to fly to a Chinese manufacturer. With no time outs and being allowed only a few hours on the ground, that plane was able to bring back one million N95 masks for the over-stressed hospital workers in Massachusetts and New York. A true example of outstanding leadership and innovation demonstrating true quarterbacking and collaboration on every single play!
If you have not already done so, please read the current

Business Week

cover issue telling the story of 3M ramping up production in one week because they already had a written plan in place and were able to triple their production of masks.
Although somewhat delayed, in just two weeks, ventilator production is beginning at both GM and Honeywell plants. This week with the new federal mandate, there will be a hundred other companies doing the same thing converting production lines that had been making Corvettes and refrigerators to products that both save patient lives and protect the hero nurses, caregivers and docs who are right now living in the belly of the beast knowingly risking their own lives every day.
"Jack, ok, that's great for those giant companies. and it is so very, very much appreciated, but that's not me in my own business, and I'm frustrated, angry, confused and just damn scared."


The fact is that we all are, and now we know that this chaotic crisis will continue for some time, so I am simply this afternoon going back to my basic concept of Standing Up if for no other reason than to adjust our psyche and give us something positive to think about this today and this weekend.
This week, keeping socially distant, I visited Honovan Cleaners at her retail store on Clarendon Street since laundry was piling up, and she and I have been together for 30 years, she's a friend, and I was just very concerned about her and her tiny business. Using her very strict guidelines of one person in the store at a time, and the ultra-use of disinfectants, I discovered that Honovan and her graduate-school educated kids were sewing masks for the neighborhood health agencies and giving them away. Currently at 1,500 plus masks with another 1,000 on the way!
I've been a professor, a coach, and an investor working with Sarah ever since she attended Tufts a few years ago. A consummate and gifted entrepreneur, her unique sports-related business now has 30,000 members, and this week, she is in the final stages of importing and distributing volumes of critical PPE gear simply because she saw an opportunity, and she's an expert in logistics, warehousing, tariffs and pricing.


A few ideas today...maybe just for our own humanity: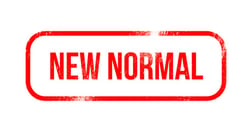 The decisions that we make over the next few months for our companies, our sales models, our employees and our ability to deliver products and services will define the future of our businesses for years to come. Our decisions now in this period of time will become the stuff of academic case studies years into the future.

During this time of rethinking 2020, do not plan in your decision making on any "going back" once the crisis ends. Rather think about "leaping forward" and creating entirely new sales and marketing models that probably should have been done a couple of years ago anyhow. In many industries, field salespeople will be looked upon as old-school relics...neither customer-effective nor company-efficient...when compared to highly functioning inside and and customer-focused online sales models. Add to that that the opportunities for more active engagement with potential new prospects will be much more robust in 2021 than they are today...and today, they are already "pretty good"!


Become totally fluent online!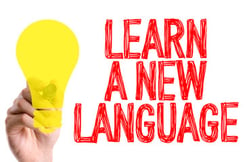 As salespeople for every industry in every market of every size in every geography, recognize that this new normal of online sales is no longer a "nice-to-have" or "an interesting curiosity". Online Selling and Inbound Marketing are more engaging, more customer-intimate, more internally efficient and more market effective. The overwhelming data on the customer value in this shift of moving sales and marketing online has been there for years, but given a bull market and long histories of "we like doing it this way", it was just simpler to focus our energies elsewhere. Not so anymore!
Now we have no choice but to become fluent in this new language! Since we all have some "extra time" adjusting to our home offices, my strong recommendation is to take yourself to the Hubspot Academy site, embrace the new language and become certified in your new fluency.

Next week, we will be announcing our first online Sales Management Boot Camp for the mornings of May 12th & 13th. This event will be a transformation of our classic, time-tested and highly successful Sales Management Boot Camp held a few times each year at the MIT Endicott House and will now evolve into two four-hour sessions held online each morning. We will continue to bring you the same outstanding tactical-level content delivered from real-life men and women sales leaders of what it takes to sell value in this new world. Details will be out next week!

Turn off the damn news!

I'm a dedicated long-term news junkie! Every day beginning at 5:00 AM on the treadmill, I ready the WSJ, the NYT and the Boston Globe. Since I was 10 years old, I read the paper with my father at 6:30 every night when he came home from work, and today, I transfer that DNA to watching the national news at 6:30. Today, even with that deep-seated background, I am now limiting myself to 30 minutes a day of virus-related news broken into three 10 minute bites which are mostly online at WSJ. Like you, I know now that this situation is going to become even more chaotic, and although I remain very interested, I now need to re-channel my time, my energy and my sense of innovation to actively making a difference even if it's just in my classroom and in our work with our sales consulting customers.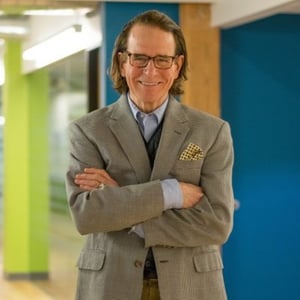 If at any time, you have a need for a confidential sounding board, just connect at any time. Text or email me, and I will quickly set up a call.
Obviously, no cost-just an opportunity to listen intently and make a few recommendations based on decades of experience.
Have a safe and positive weekend !


Please stay safe & connected!
jack@derbymanagement.com
Head Coach, Derby Management, experts in...
-Sales & Marketing Productivity
-Business and Strategic Planning
WHAT WE DO AT DERBY MANAGEMENT
Professor, Tufts Entrepreneurship Center
-Entrepreneurial Marketing & The Science of Sales