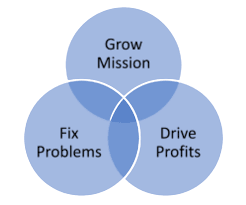 I was sitting in a board meeting two weeks ago-great company and a superb team of directors and management-when one of the directors used this phrase of "no profit, no mission".
That quick comment crystallized for me in an instant that exacting balance we want to achieve in all our companies between "doing good" and "making money". In fact, in this particular company, we're a public corporation that manufactures specialty chemicals, so immediately one would think "well, there's an immediate problem with doing any good". The reality, however, is totally the opposite:
Management, our employees and the directors are totally committed to the mission which is making a material difference in everything we do for our employees, customers and in the community.

That theme of commitment to the mission and to our stockholders is consistently talked about at board and committee meetings with a heavily experienced and diverse board.

The mission of making a material difference is simple, direct, easily messaged and totally understood by all our constituents.

We have a strong financial model, an excellent balance sheet, and we make our numbers.

We have strong ESG ratings and work very hard at consistent improvements in those ratings.
Personally, what I've experienced at every board and committee meeting is a very close bonding of the directors working with management and a consistent balancing in everything we with our commitment to the mission and to profits. That's not to say that we always agree and given the size and experience of the board, there are frequently strong opinions voiced, but we always come together with 100% agreement in our strategies and tactics because of the directness of the mission and the simple requirement to make the numbers.


Marketing & Finance at Tufts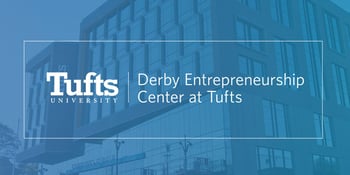 At the Derby Entrepreneurship Center at Tufts, we have 18 professors and instructors teaching a much larger number of courses. I am consistently awed at the experience, the commitment and the active engagement of our team to our students, and I always feel privileged to be able to teach at this unique university.
Among those professors, there's dedicated excellence in our Finance professors, and I find each semester that around 35% of my Marketing or Sales students have taken their courses, which is "good", but also represents a bit problem for me in that the remaining 65% have not taken any course in Finance and lack the fundamentals which the students need to be able to provide cost-effective solutions to the managers of their projects along with sales forecasts.
Which brings us to this past Wednesday's class teaching the basics of a P&L statement since all of the tactical recommendations that the 6 student teams make to their project companies must be rooted in COGS, a structure of expenses and ROIs. In teaching this particular class, it's always interesting for me to hear from some of the students their surprise in learning that not-for-profits and mission-based companies also need to make a profit.
The very exciting news in this class in week 7 of the semester, is that Abby Curran, an alum from this course and a heavily experienced pricing expert, comes in and saves the day with her fast-paced and engaging instruction in the science of pricing with a strong emphasis on value pricing.
Our mission at the Center is simple in its exacting message of...

"At the Derby Entrepreneurship Center at Tufts, we develop an entrepreneurial mindset and skillset among Tufts students, alumni, and community members. We give them the tools to take action and lead with impact through entrepreneurship and innovation."
If you want to become engaged in either of my courses, you might want to consider becoming one of our semester-long projects for the spring semester. Just connect with me if you're interested, and I'll send you the application instructions.


GREAT SELLING TODAY!!!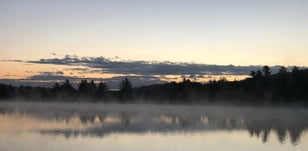 Have a great day selling today! It was a bit nippy at 24 this AM when I went up to take this picture of the sunrise at the Vermont snowmaking pond beside the house.
Have a great weekend! Superb weather plus The Head of the Charles starts today. A signature Boston Fall event!
Connect Anytime!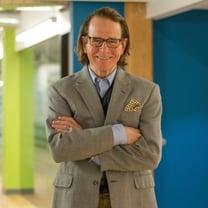 Just some thoughts for a beautiful Friday morning to think about as you gear up for a great day of executing on your sales process and, most importantly, closing deals!
At any time, if you want to discuss your own sales or marketing planning for 2023 or even for the rest of this year, just connect with me for some quick ideas and feedback. There's no cost to a call or two, plus I love listening and talking about this new rapidly changing world of marketing, which is nothing like the old days of 2020! In the meantime, take a look at our 2022 edition of our Writing the Winning 2022 Marketing Plan
We also have a related book in our Writing the Winning 2022 Sales Plan. Both of these will be updated during the December break.
www.derbymanagement.com
Derby Entrepreneurship Center@Tufts.