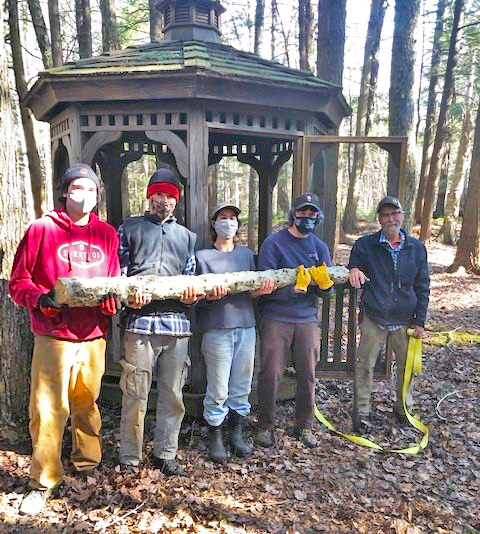 Just about 40 days!
Here we are already at the end of September!

"The A-Team" shows up at 7:00 AM tomorrow for the first of the fall "Big Cleans" in Vermont. A team of four to six men and women now in their late 20's who began this tradition with me when they were students at Green Mountain College up the road a piece in Poultney.

Very coincidentally, Green Mountain has come up numbers of times in my Vermont life. Decades ago, it was my first college teaching gig long before MIT and Tufts.

Poultney is a classic example of a picture-perfect small Vermont town, and it's where my father, grandfather and GGF and GGGF lived for generations of being entrepreneurs. It's in the blood!
With the leaf peeping season well underway, Saturday's A-Team will be back again at the end of October to do the final clean-up in the woodlot and stack the three cords that will get me through the winta'. In Vermont, the winta' comes early, and as my grandfather used to say, "there's 9 months of winta', 1 of mosquitos, and two of just bad sleddin'."