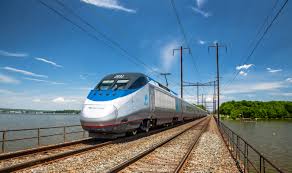 I was on the Acela yesterday morning on the way to NYC, when I started to write this. Took the 5:05 out of the Back Bay and ended up at Penn Station perfectly on time, only to fight my way out on the street to get to my account. Thank God for Uber, which made the logistics of the day a perfect blend between "Old & New" !
The Acela run is always one of my favorite trips since I love trains, and I always look forward to working with this particular client on their very challenging long-term strategies.
Some things change, some things don't !
I'm really, really big on change.

Always have been, always will be. I enjoy creating noise, cracking glass and, as I also tell my students to do, "breaking some rules". I love techy stuff, and am usually that guy sitting on the sidewalk at the front of the long line waiting for the Apple store on Boylston Street to open so I can buy the next gen iPhone.

[Fact Check: Ok, I need to be truthful here, so I must admit that I no longer actually sit on the sidewalk in the line as I used to do. Now I pay one of my Tufts or MIT students to do that for me...embarrassing, I know, but I do love new shiny, techy things.]
...but I'm also big on history, ancestry and stability.

I've always loved trains and welcome the feel, the sounds, and the discussions of fellow travelers having traveled many, many times coast to coast on the California Zephyr and up and down the eastern seaboard from Boston to Miami on the Silver Meteor. Part of this love of trains also comes from my DNA-like love of trains history of my family:
At least twice a year, my mother would bundle my brothers and me on to the Lake Shore Limited to make the pilgrimage from Boston to Chicago to visit her parents/my grandparents. By now, from childhood reunions to a recent Chicago overnight business trip, I've easily taken the Lake Shore Limited 100 plus times.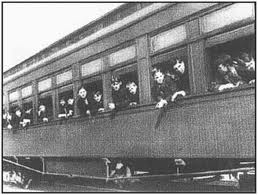 ⋅ Years later, I learned that Mom, herself, had been one of the tens of thousands of kids caught in the hushed-up "social correction" of the mid 1800's to the early 1900's and now referred to as

"The Orphan Trains".

These 60 years of "The Orphan Trains" existed when kids, who had been abandoned on the NYC and Washington streets, could no longer be supported by the charities and orphanages. As a result, they were sent to the Midwest farms and Chicago steel mills literally as "indentured servants" on the simple principles of oversupply in the East and labor demand in the Midwest.


And years after that, I discovered the rich history of my great, great grandfather, Horace, who left rural Vermont by train at the age of 17 to seek adventure in California in 1860. He left the California First Volunteer Army four years later to work on the railroad becoming the Station Master at the Poultney, Vermont train station, which is a picture-perfect-Main Street-kind-of-town located at the head of the valley in which I live today.
Bottom line, I'm fascinated by Old & New always looking forward to combining an Acela ride and an Uber trip as the best examples of expedient travel and a solid work opportunity to get things done without distractions.


Same Principles Apply for the "A" Salespeople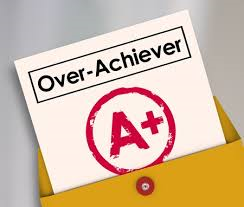 In my experience, the very best salespeople, the top of the chart people, the A plussers, are those individuals who are able to perfectly balance, both in their hard skills that they've been trained and certified in, and also in their DNA-bred attributes, a mix of...

Old & New. On one hand, this level of professional salesperson perfectly understands that Relationship Selling still counts, but they are also fluent (not just learning, not just adept, but fluent) in CRM, social selling, solution selling, sales processes, sales technologies and a whole library of app tools...plus they have a natural curiosity as to what is coming next. They are certified in SFDC, or in Hubspot, and they are constantly working in four of five apps that totally integrate into whatever CRM platform they are working in. Having said all of that, they also know how and when to play golf and they are logistically experienced in how to invite the perfect group to dinner in order to close the deal over steak and wine.

Adventure & Stability. They are skilled in focus, in sticking to the knitting, and are totally committed to doing the very hard job of blocking and tackling down the field, gaining yard by yard in order to close a complex sales cycle that can easily be three and six months long. At the same time, they will also take calculated risks. They will shoot for the first Discovery Meeting with the most senior exec in the corner office rather than working their way up through the various department champions. This level of A Plusser doesn't worry about "going around people" in the chain of command; they already know how to do this without friction.
Product & Value. They know that their product, while shinier and possibly cuter, really is about nothing (!) ... unless, they themselves, can sell the value that that product or service will deliver to the other side of the table. This level of sales professional is very deeply steeped in the market data and the actual business knowledge of the prospect since that is the most important part of the equation that they bring to the sale process. They understand that their product is totally worthless without being able to define, in detail, the business case-not just the ROI-for the buyer and the buyer's company.
Have a great day selling today! Just make sure that you work at blending the Old & New !
Join me at Tufts this fall for a Sales or Marketing Project

Join me this fall at Tufts for a semester-long project which will bring a team of experienced sales and marketing students to your company to create detailed operating plans, do market research and provide you and your company with fresh and innovative solutions.





I have the privilege of being a professor at Tufts where I teach a course in "The Art & Science of Sales", and another in "Inbound Marketing". If you're Interested, just email me at jack@derbymanagement.com, and I will send you a one pager detailing the arrangement.