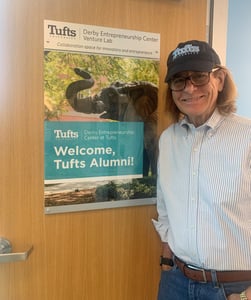 Working at the intersection of what I do at the firm, what I do as a venture investor, plus I do at Tufts both as a professor and at the Center, I see, listen to, comment on and mentor 1,000+ business plans each year.
As an example, as I write this, I just finished a 7:00AM call with one of my MIT alum entrepreneurs sorting through various business model options.
BTW, when I asked him to define entrepreneurship for me, his response was... "creating something new that didn't exist before and building an organization around that".
I am more than passionate and somewhere between addicted and academic in my research about the study of entrepreneurship. Still, if you were to ask me "What is entrepreneurship?", of course, I have my well-rehearsed answer for the press and casual discussion, but the truthful answer is "I'm not sure", or, perhaps better stated, "I'm not sure yet what the study of entrepreneurship should be at Tufts". Having said that, I am sure entrepreneurship at Tufts should not be, and during breakfast yesterday with Les Charm, a personal friend, a brilliant entrepreneur and a highly respected professor of entrepreneurship at Babson, I said, "We have no intent to try to out-entrepreneur Babson".
It would be good this Friday morning to hear your own definitions of entrepreneurship. Just comment here, send me an email, a text, or an LI comment.


What I am sure of is success is about Marketing & sales models
the ability to clearly demonstrate :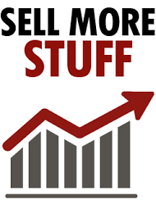 1. alignment on personas, their value propositions and their journeys
2. rapid scaling of interlocked marketing and sales models
3. highly integrated funnel process steps, tools and metrics
4. ownership of all sales metrics by everyone
5. easy-to-use CRM and CMS platforms that are religion in their use
6. a passion and a culture to succeed through 60+ hour weeks
Couple these six bullets with experience in an entrepreneurial-driven CRO and CMO, and success will always result!


Have a great day selling today!

Enjoy the weekend!
Looks like superb weatha' here in Vermont this morning, and as I head back to the NH beach tonight, a perfect summa' weekend.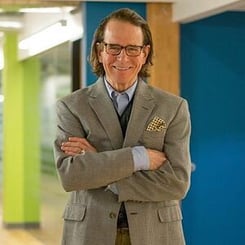 At any time, if you want to discuss your own sales and marketing planning for June and the rest of this year, just connect for some quick ideas and feedback. There's no cost to a call or two, plus I love listening and talking about this new rapidly changing world of sales and marketing.
In the meantime, take a look at our 2022 edition of "Writing the Winning Sales Plan"
www.derbymanagement.com

Derby Entrepreneurship Center@Tufts.