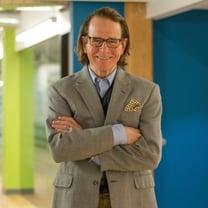 Every morning I'm up at 4:30. First, I ask Alexa to play WBZ 1030 Radio, so I get my "5 Things You Need to Know" with the local news plus what I really care about which is the traffic and weather to gauge my travel time from the NH beach to Boston. The traffic is always wicked, so I'm just listening for the big accidents like..."yet another truck got Storrowed early this morning", which if you live in Boston, you know what this means.


I then ask Alexa to "Play Bloomberg News", while I click into my newest edition of the WSJ on my iPad and comb through whatever appeals as interesting articles for the day. Last Tuesday, I stopped on this headline of "Millennials Are Changing What It Takes to Succeed in Sales".

The next day, I was reminded of the same article when one of my most faithful blog readers and repeated entrepreneurs, Jerry Brecher, sent it to me. I'm going to link the article here, but my expectation is that by clicking on it, unless you're a WSJ subscriber, you will not get past their paywall. If you cannot, I would encourage you to hunt down the article and read it thoroughly.

Me & Millennials


I began teaching at MIT 22 years ago and Tufts 17, so where I started in this wonderful profession was initially working with Xers and then mostly with Millennials. Exciting, extremely smart, powerful in their statements and curiosity, very energetic, fast-paced and always questioning to move ahead and make an impact in the world! Clearly in numbers, the largest generation: more than the Boomers who carried that badge since the 1940's.