SEO (Search Engine Optimization) is a hot topic right now, and for good reason. Despite how important it is to nearly every business, most people don't know what it is or how it is relevant to their company. If you fall into this category, fear not! We have created an easy-to-read SEO overview to explain the basics, so read on to learn about why you need to improve your website's SEO now!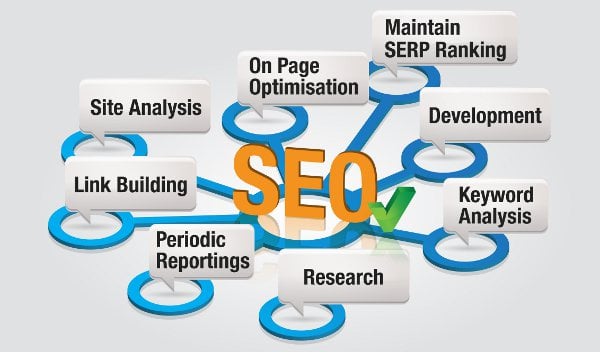 Search Engine Optimization (SEO) sounds complicated, but it is actually a very simple concept. SEO is the process of making your website more visible online by improving your content's organic (i.e. not paid) ranking by search engines like Google, Yahoo, Bing or Yippy. Simply put, SEO is the process of making your website and online content more likely to be viewed on the internet by getting it listed higher on search engine results pages. Improving your SEO means directing more people to view your content, giving you the opportunity to convert more leads into more sales.
The SEO of your website and content pages is directly correlated with the SERP (Search Engine Results Page) ranking of those pages. When users enter their search query (often using specific terms and phrases or keywords), the search engine presents them with a SERP of pages based on that search engine's algorithm. The SERP usually has both organic and paid results, but it's only the organic SERP that you should be concerned with. The better your website's SERP ranking, the better your website's SEO.
So why is all of this important? If you properly optimize your content with SERP optimization techniques, then you will enhance your website's SEO. This means if someone is searching a keyword or phrase on Google, Yahoo, etc., your content will be higher in the search results and therefore bring additional web traffic and leads for free. How great would it be if every time one of your existing or potential customers did a search, your company was at the top of the search rankings?
Now you know what SEO is and why SEO is important - improving your SEO means enhancing your SERP, and optimizing your SERP means more leads and more revenue for your company. The next logical question is how to improve your SEO.
Unfortunately, improving your SEO is not as intuitive as you might think and is a highly technical process. A quick search on Google can show you some basic ways to help improve your content's SEO yourself. However, if you want to substantially influence your results, it is vital to have a marketing manager or an outside firm that is well-versed in this process help create and implement strategies to optimize your content.
Not sure if you are maximizing your SEO? Get a Free Marketing Assessment now!
Have any additional comments, questions or added advice on SEO? Add a comment below.
STAY ON TOP OF YOUR GAME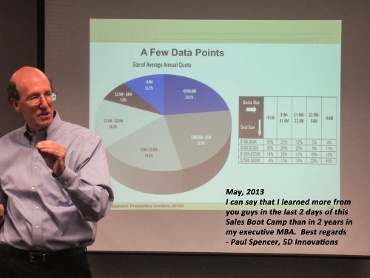 For the past 15 years or so, we've been running these twice-a-year Sales Management Boot Camps focused on just that specific persona: managers responsible for revenue, be they CEOs, Presidents, VPs or Regional Managers of companies. When we were first starting these camps, I noticed that Tom Jesse, the highly respected and very successful head of sales at MFS had signed up.

Since I was pretty impressed that he was coming, I decided to give him a call and ask, quite simply, why, and his response was very direct in that he felt that in order to stay on top of his game, he needed to explore new ideas and step outside his own industry.

Over the years of now hundreds of attendees, Tom became very representative of our average attendee from a wide variety of industries and sizes of companies, all of whom had one critical mission: "I need to continue to rapidly grow sales, and since I know that the profession of buying and selling has now changed forever, I need to stay on top of my game".

Tom is no different than any professional athlete! Neither are you nor I. We all need to train, to stay on top of our game, and learn new skills especially in sales and in marketing today!

Take a look below, click on the presentation, email, text, messenger or call me, and I'll take you through the details quickly and share some of our experiences...

You should think about attending our upcoming November:
500+ graduates
CEO's, Presidents and Heads of Sales-national or regional
Tons of very positive testimonials
For more information, just click on below...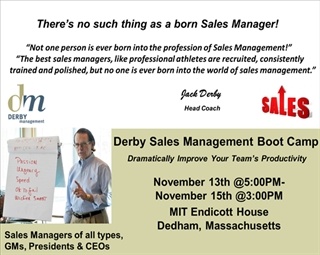 http://www.brainshark.com/derbymanagement/vu?pi=zFqziXuixzFFz0
Derby Management...for 25 years
-Sales & Marketing Productivity Experts
-Business & Strategy Planning Specialists
-Senior Management Coaches for CEOs & VPs
Box 171322, Boston, MA 02117
John's Cell: 978-609-0871
john@derbymanagement.com
---