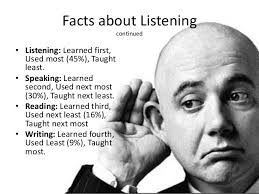 I have lots of room for improvements, so it's hard to limit my 2018 resolutions to just one, but in my work as a salesguy...
What would that be?
Would it be to make more calls? Close more deals?
Travel more? Or actually, travel less?
Hire managers and salespeople more quickly and with few mistakes?
Plan my time better for the week or for the month or quarter?
It looks like 2018 will be a year of significant change for me, so while all of the bullets above are actually pretty good ideas, and while I can always do better, my one resolution is both simpler and more complex. Simple, because it actually is, but, more complex because I always want to express my opinion, when in fact, I should just shut up, not speak and listen much more completely.