Be IMPERATIVE, and not just Vanilla !
Thanksgiving... Definitely one the best holidays of the year!
Time to share with family and friends
Extended time off to kick back and do nothing, or work on that extended project
No presents to get in the way, and just enough family drama to be "interesting"
...and, as I did, an opportunity to throw the diet out the window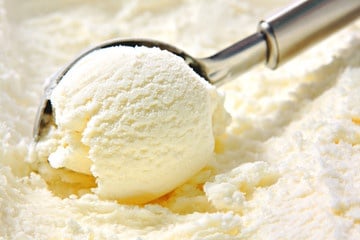 Part of that diet pressure thing was to decide on ice cream, no ice cream, ice cream by itself, or ice cream on top of the apple pie, maybe mince, ...or maybe both...and then, what kind of ice cream?. I overloaded on the decision making pressure, so on T Day, I then started thinking about the meaning of "vanilla".
By itself, vanilla is just that...vanilla...not that exciting, pretty plain and always better to be with something else rather than to be out there sitting alone on a white plate.
Which got me thinking about "vanilla" in sales & Marketing...
Can I do a better job in my work than just being vanilla? Maybe raspberry?
It's actually a pretty good series of sales and marketing questions to ask oneself at this time of year, when all of us are just 20ish days out from ending the quarter, and we're pushing to close every possible piece of business we can.
Is my Value Proposition better than "just vanilla"?
Do I and my value proposition get my prospects to ask, "Can you tell me more?" ...or are they just sitting there, quietly peeking at their watch and thinking... "So What?"
How does my LinkedIn look?
-Does it look like the engaging salesperson that I am, or does it look like, well...just vanilla?
-Do I have a story to tell to my prospects that is imperative and urgent?
-Do I clearly state the "Command of the Message" that all of us agreed to?
-Do I use "nice" vanilla words to describe me? Does it read just like every other LinkedIn?
-What about my picture? Do I show energy, or does it look like my college yearbook?
-Do I read like I'm a human, or do I read like a billboard on Route 1?
-Do I list my customer awards to break out from the pack by defining customer value
Do I make it easy for everyone to find me...at anytime they want?
btw...jack@derbymanagement.com and 617-504-4222. Call or ping at anytime!
Be Imperative!

Take time today while this thought is fresh, or certainly take just one hour on Saturday morning. Think about what it would take to break out from looking like "just vanilla" to become regarded by your prospects and customers as providing more
You can also take this entire thought process of marketing yourself as IMPERATIVE and not being regarded as "just vanilla" to your 2018 job search...but, I'll leave that concept and those hints to another blog.
Have a great day selling !