If it wasn't for bad luck, you know, I wouldn't have no luck at all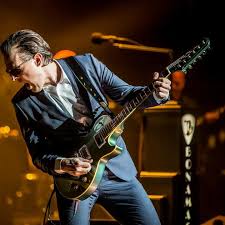 There's a superb classic blues song sung by R&B greats, Ray Charles, Albert King, Stevie Ray Vaughn and my personal favorite Joe Bonamassa, about luck...or in this case...bad luck.
On Friday the 13th, I thought that it was appropriate to kick off today as we enter the season of 2023 sales and business planning meetings with a couple of thoughts about luck.
Bottom line: Never plan on luck, optimism or even best efforts! What will happen, will happen only as a result of you and your team's personal involvement and rigid commitment to a planning process this year.
I've always been a student of Sun Zhu and have drilled myself with the simplicity of his teachings:
Sun Zhu on Strategy & Tactics
"Strategy without tactics is the slowest route to victory"
"Tactics without strategy is the noise before defeat"
Way too often I experience management teams who want to spend the majority of their planning time defining strategic intent and longer-term initiatives. While it's clearly important to strategically look out 24 plus months, typically...in our size companies... strategy is a foundational pillar, but what counts is the tactical planning that leads to winning every month and every quarter.
Sun Zhu on Tactical Plans
"The general who wins a battle makes many calculations in his temple before the battle is fought. The general who loses a battle makes but few calculations beforehand. Thus do many calculations lead to victory, and few calculations to defeat; how many more do no calculations at all! It is by attention to this point that I can foresee who is likely to win or lose."
Every year, we see hundreds of business plans, sales plans and marketing plans. Taking a quick calibration of 2022 success points, approximately 20% of those companies surpassed their plans, 15% failed to achieve 80% of their top line and net income metrics, and the balance were somewhere in the middle. If I measure success related to the frequency and the discipline of the senior management team coming together in the January-February timeframe to put the final touches on their planning and then commit themselves to come together for day-long reviews three times a year, 90% of those companies either made or exceeded their plans.
2023 BUSINESS PLANNING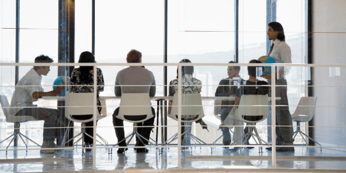 One of the tasks I completed during the holiday break was to update a new edition of our Writing the Winning Business Plan for 2023.
You can click above for a free copy, and, of course, connect with me at any time for questions, comments or just catching up.
HAVE A GREAT WEEKEND & CONNECT ANYTIME!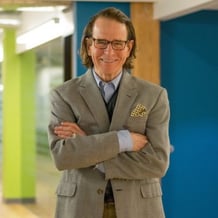 Connect with me at any time for some quick ideas and feedback.
There's never a cost for a call or two, plus I love listening and talking about Sales & Marketing.
Enjoy the weekend! Tough weather, so I'm out walking on the NH beach tomorrow morning and not snowboarding in VT.