Summa!
Living in New England and always driving my self-made triangle from the NH beach to Boston to the Vermont woods (today I'll hit all three with the towns of Waltham for a board meeting and Medford for Tufts thrown in just to complicate things), I really, really, really appreciate the 100 days a year of warm weather. Whenever some bright bulb shouts out "Hot enough for ya'?", I always reply... "Beats February!".
I love summa' in New England for all of the great reasons! Absolutely, no negatives! My attitude this past weekend was "bring it on" since only five months ago I was snowboarding at -10. Of course, living on the beach makes summa' life and 100 degrees just a bit better!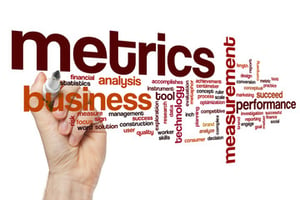 Summa' also marks the halfway mark in the year; therefore, it's time to measure up and figure out what went right; what went sideways and what went nowhere at all.
The business of business and sales planning is absolutely critical to your success, but it's not the actual plan that's important-even though your board and investors mike think differently. It's not the plan that's important; it's the planning process itself!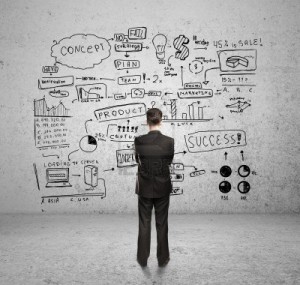 It's the ability of the team to periodically come together, rationalize what worked, argue out new strategies and set in motion new tactical plans for the next three and six months. That process of quarterly reviews and the tactical updating that goes along with that process are the most important ingredients of any successful business, sales or marketing plan.
With consistent quarterly reviews and updating, the team breeds...
Familiarity,
Friendship,
Focus
...which then results in a much stronger team overall and the ability for the team members to consistently reach out to one another when market conditions change. The improved results are created in any business simply due to the fact that a small team of dedicated individuals come together for a day just five times a year in order to figure stuff out.

As a long time CEO and a many-times entrepreneur, it didn't take me very long when I was a lot younger to realize how much I didn't know. I then realized that my real job as president was (1) to hire managers much more capable than me, and (2) to bring those managers together on a consistent basis challenging them with stretch objectives.

3 thoughts this morning to consider about your second half plan:
Most probably, your six-and-12 month plans will be wrong by the very nature of planning and forecasting. Sure, I and your CFO want you to focus on the numbers, but please don't overthink the numbers. Focus more on detailing the customer tactics right down to the activity level that create value for your customers.
A great plan is only a good set of guideposts to make sure that you don't go off the road.
The most important metrics are always customer facing; everything else is just finance.
So, here we are right in the middle of a glorious summa. Time to...
Take the team away for a day. Somewhere close and different that caters to this process
Check out our ABSOLUTE BEST location at the MIT Endicott House in Dedham!
Don't overthink this! You're really planning for August through the first of December
Take a hard look at your Sales & Marketing best practices. If "it" isn't working; stop doing it!
Make the tough decisions now about non-performance and take action next week unless you are personally going to take responsibility to fix the performance. My axiom is always "current course and speed, nothing will improve by itself, and you will end up on the rocks at low tide".

Can you improve manager performance? Sure, all the time! It just takes extraordinary effort and a lot of time. If you do not have both of these ingredients, cut the rope now!
And, as long as you're away at the MIT Endicott House or somewhere similar that's light, easy-to-get-to, and a bit different, make sure that you end that day of planning with a "Thank You Celebration!!" to celebrate all the hard work that everyone put into the first half...no matter what the result.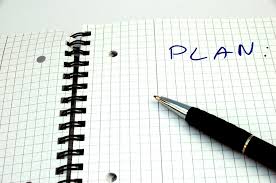 This summa, I'm writing a new book, so last weekend I went through my annual process of editing our current book on "Writing the Winning Business Plan". This is a free ebook now more than 10 years old with tens of thousands of downloads, used by MIT in my ME lectures, and at the Tufts Entrepreneurship Center.
Take a look. Any questions, any ideas or additions, just connect with me.
And, most importantly, enjoy the summa! you earned it!

Please stay connected!


Advisor, Derby Management, experts in-
-Sales & Marketing Productivity
-Business and Strategic Planning
WHAT WE DO AT DERBY MANAGEMENT
Director, TEC-Tufts Entrepreneurship Center
Cummings Family Chair Professor of Entrepreneurship
Spark-Incubate-Accelerate@Tufts
Come to our Events
2019 $100K New Ventures
Cell: 617-504-4222 jack.derby@tufts.edu