It's Tuesday morning, and Thanksgiving's only a couple of days away. The rest of the week is scrunched and most likely "the week" is likely to be only today and maybe tomorrow. Wednesday, I find that everyone heads out of town earlier and earlier to beat the people who are...leaving earlier and earlier. Guaranteed that there will be a 20 mile backup on the Mass Pike as usual heading to NYC by noon time on Wednesday.
And then the holidays are right around the proverbial corner shining their red, blue and white twinkling lights brightly into your eyes, distracting you to some degree from JOB #1, which is closing the current deals in your Opportunity Pipeline.
Everything's moving now at a very past pace, with less than five weeks between today and the end of quarter. Nothing new here, since, as a professional salesperson you've already been doing the countdown in your head beginning at the start of September. It's just that right now is the time, and it requires total focus and total concentration on reviewing all of the data and constantly assessing which deals can be closed by the end of December and which will need to wait until January.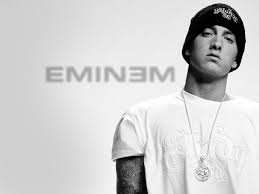 As much as I'm a devoted student of sales processes, marketing technologies, business planning and venture capital, I also like rap music. Too many changes in today's music to follow, but I do love the old school rappers like LL Cool J, Tone Loc, Ice Cube, 50 Cent and especially Eminem. In Eminem's classic first big hit, Lose Yourself, he sings...
Look, if you had, one shot, or one opportunity
To seize everything you ever wanted.
In one moment, would you capture it, or just let it slip?"


This is your time to capture it!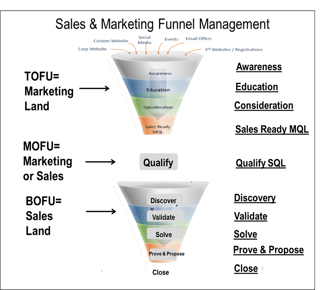 In our world of formal sales processes and of "Funnel Math", the Close Step in the funnel is a carefully trained-for skill. It's a critical skill that any warrior learns and consistently practices and uses over and over on the battlefield, or, in this case, in the boardroom.
In our assessment of why and how deals are won and lost, the skill of Closing is the second most critical skill in any Sales Warrior's toolbox, and it's only slightly behind the criticality of conducting a thorough Discovery process.
If you're a student of the art and science of closing deals, you may already know that there are 38 different techniques of closing potential orders. And all of these take practice, patience, and then more practice.
Here's just a few of our favorites closing types...
Click on our Sales Solutions Center Page, to see all of our Solutions Tools, and then scroll down to the presentation named, "Building Your Sales Process-Closing Techniques", and click on that, or you can just click HERE and go directly to the actual Brainshark presentation on the closing techniques that we like the most.
I'd be very interested in your own ideas about closing deals and would appreciate any comments, hints and ideas that you might share with our readers just by leaving a note in the Comments section below.
Remember, you only have one shot, one opportunity! Make sure that you're totally prepared and leave nothing to chance.
Good Selling, and have a very happy, peaceful and safe Thanksgiving!

Derby Management...for 25 years
-Sales & Marketing Productivity Experts
-Business & Strategy Planning Specialists
-Senior Management Coaching for CEOs & VPs

Box 171322, Boston, MA 02117
Jack's Cell: 617-504-4222