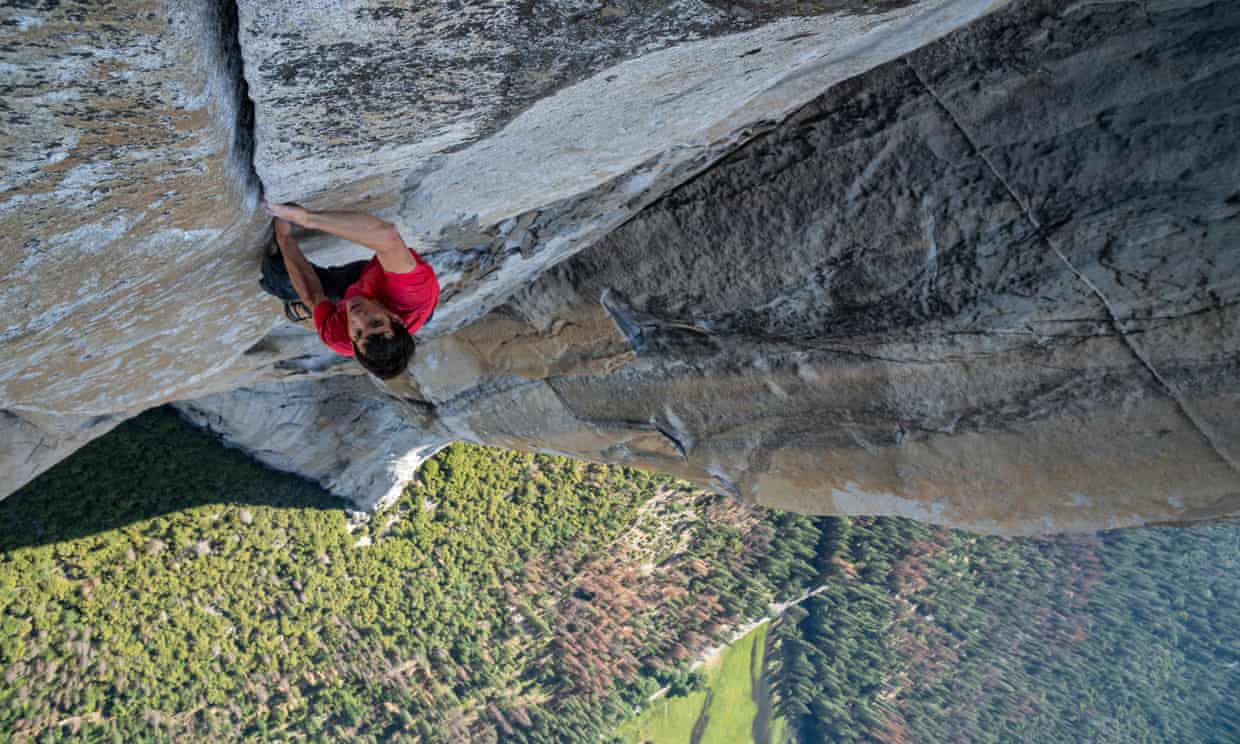 Last night, I watched the documentary about the climber Alex Honnold, who is the star of Free Solo, the documentary about his ascent of El Capitan that won an Oscar last year.
El Cap is a 3,000ft sheer rock face in Yosemite, California, and he climbed it without a rope.
Although Alex is known in the public eye as a free solo-ist, most climbing he does takes place on a rope. He typically won't free solo a difficult route until it's been thoroughly rehearsed while attached to one.
So that's what makes this photo here fun...and of course, here he's roped in.