Marketing Optimization
We create highly effective Marketing processes which allow you to reach your customer efficiently in today's very complex and rapidly changing markets. We bring to you and your team the processes, the tools, the metrics and our heavily experienced skills along with consultative sales training and hands-on coaching that provide you with the ability to focus on Jobs #1 & #2: Provide more value to your customers while increasing the productivity of your sales team. We also have a team that can then implement those strategies including building an optimizing your website.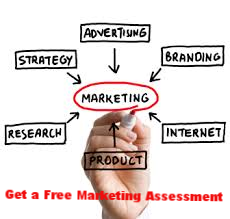 Marketing Process Building
Working closely your management and the entire marketing team, we facilitate the building of customized marketing processes that enhance your marketing effectiveness, dramatically increase the number and quality of your leads bringing Sales and Marketing together into a cohesive whole aimed at closing more sales more quickly.
Detailed Marketing Planning
We work closely with marketing and senior management in providing detailed annual and quarterly reviews of your marketing strategy, your processes, your campaigns, tools, KPI's and implementation tactics.
We provide detailed reviews of what you're currently doing
We can take you from strategy to tactics to implementation to more sales
We provide the tools, the systems, the metrics and the platforms
We can provide the people
Build Value Propositions and CoM- "The Command of the Message"
We work with senior managers, Sales, Marketing and other team members to create exacting Value Propositions tied directly to your personas for all of your internal and external messaging.
Customer Surveys & Focus Groups- "The Customer's Voice"
Using a unique and highly interpretative data collection system, we provide a variety of survey formats that interpret exactly what your customers and prospects really think about your company, your salespeople, and your products and services. We can take you from online surveys, to telephone interviews to focus groups