Increase Your Sales Productivity by >25%
Working closely with you and your sales team, we facilitate sales processes that will improve your sales productivity by more than 25% while focusing everyone to deliver true customer value as the customer expects it to be delivered. We bring to your sale team the processes, the integrated tools, the metrics and heavily experienced skills along with consultative sales training and hands-on coaching that provide you with the ability to focus on Job #1: Increasing the productivity of your sales team...and, of course closing more deals, more quickly.
We know that the sales processes along with the integrated sales tools and technologies that we deliver will definitely impact your sales productivity in six to nine months. Most importantly, these same processes and tools will drive everyone on your sales team to deliver the business value that your customers expect from your company.
As with all of our services, we customize our approach, our processes and our tools to fit comfortably with your team, your products and services and your company values.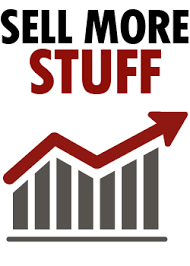 In our sales coaching work with you we provide the following:
Detailed Sales Planning
We work closely with you and your sales team to provide detailed territory and key account sales plans complete with implementation tactics and account activity plans. All of these plans are then integrated into easy-to-execute sales processes and tools that fit perfectly into your CRM.
Additionally, we provide hands-on skills training one-on-one or in our customized sales boot camps.
All of our content is offered both face-to-face in classrooms or online.
Additionally, we offer unique online individual coaching guaranteed to increase skills retention
-We provide the sales processes
-We provide the sales tools that embed into the processes
-We provide the sales tools
-We provide the management and review structure
-We also can provide the salespeople and sales management if you want
Detailed Sales Channel Analysis
We work with both senior managers and individual salespeople, reps, and distributors to understand and execute within the requirements of your selling process as defined by your customers and your markets.
Compensation and Incentive Planning
As heavily experienced sales professionals, we understand the needs of salespeople. We work with senior management to develop meaningful compensation and incentive programs for direct salespeople, for manufacturers' reps, and for distributors.
Recruiting
We've worked in Sales for decades as salespeople in the field, on the phones and as managers at every level in both tiny companies and global enterprises across a wide diversity of markets. As a result, we also understand more exactly what it takes not only to recruit and onboard the best, but to ensure that those salespeople remain with your company. Our value to you is that we recruit faster, with more exactness and a cost typically less than those recruiters who only dial-for-dollars and have never sold in the real world.