Sales Optimization
We provide the details of creating highly effective Sales processes, which allow you to reach your customer efficiently in today's very complex markets. We bring to your company the processes, the integrated tools, the metrics and heavily experienced skills along with consultative sales training and hands-on coaching that provide you with the ability to focus on Job #1: Increasing the productivity of your sales team...and, of course closing more deals, more quickly.
We believe that the analytical process that interprets, redefines, and provides senior management with a clear path for improving sales is one of the most important tools that we offer. As with all of our services, we customize our approach in the sales process to the needs of each customer according to the specific analytical and planning services we provide.
Detailed Sales Planning
We work closely with sales and senior management in providing detailed annual and quarterly territory, key account and business unit sales plans complete with reporting templates, quota-setting definitions, and implementation tactics. We also provide hands-on consultative sales training and role-playing sk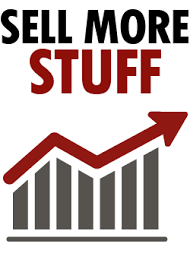 ills customized to your company's sales activities.
We provide the planning processes
We provide the tools
We provide the management and review structure
We can provide the people
Detailed Sales Channel Analysis
We work with both senior managers and individual salespeople, reps, and distributors to understand the requirements of the selling process as defined by your customers and your markets.
Customer Surveys & Focus Groups- "The Customer's Voice"
Using a unique and highly interpretative data collection system, we provide a variety of survey formats that interpret exactly what your customers and prospects really think about your company, your salespeople, and your products and services.
Compensation and Incentive Planning
As heavily experienced sales professionals, we understand the needs of salespeople. We work with senior management to develop meaningful compensation and incentive programs for direct salespeople, for manufacturers' reps, and for distributors.