In the profession of Sales, everything is about connections and the ability to bring real value to real people!
In the science of Sales, this then becomes the calculated rhythm and the resulting math and metrics of

Process & Tools & Technology & Metrics & People

And, it all begins with some sort of a cold call made by you, or me or another professional salesperson:


Maybe it's a telemarketer, not for complex products, but it often works for commodities
Maybe it's an email, followed by a voice, followed by another email by another voice and so on
Maybe, it's a follow-on warm call to a promising connection made last week
Ultimately, no matter what the specific method of voice, email, text, or social post, every one of us who is selling needs to make a series of calls in order to close a specific number of deals in a very defined period of time. And, to do that effectively and efficiently, my thought this AM while I am out actively fundraising for a couple of companies where I am very actively involved is that every call, every connection is a cold call until a deal is completed. Of course, we can measure the ability to connect in terms of varieties of temperature, but the ultimate measure is closing the deal, which is exactly why we need to treat every call as a cold call. And the only way to do that is to consistently outreach on the basis of the value that we bring to specific personas.

The Math of the sales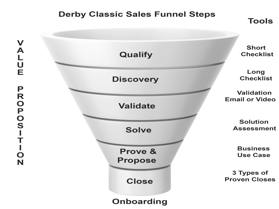 I have very successful alums of mine who are BDRs/SDRs who make between 125 and 240 connections a week. That's not just outreaches, but responses from outreaches the purpose of which is to bring those potentials into the top of the funnel as an SQL in order to initiate the first and most critical step in any sales process which is DISCOVERY. The follow-on math then becomes the number of Discovery calls which lead to demos, which lead to business use cases, which lead to proposals and deals closed...whatever the specifics are of your own formalized sales process. Using our HubSpot CRM, where we are consulting and marketing partners, we can measure and coordinate exactly what it takes in terms of days and tools, but every step always begins with a cold call...at that particular minute of time...to move that persona from one step to another. So, to make it more specific, we count days, not weeks and never months.


The Fundraising Process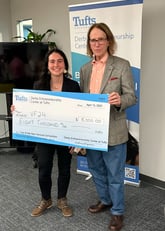 The same rhythm, the same formality and the same process of follow-up coordination also applies to all of us as entrepreneurs when we're at the tip of the spear, with our fingers in the dirt of true entrepreneurship initiating a fundraising which has been my excitement for the past year of working with Tufts Professor Emeritus Simin Meydani and my students, Isabella Lombino shown here, and Colby Cho, in launching VF24.
With decades of deep research at Tufts, one of the leading nutrition schools in the world, on the proven healthcare benefits of combining 24 whole fruits and vegetables, this shelf-stable smoothie is in its final stages of development. Focused directly at reducing obesity and extending healthy living in specific personas, we've made huge progress in our products, in gearing up operations and initial marketing including a new brand currently in development. We're now out actively fundraising after being one of the winners in the Tufts $100K New Venture Contest a couple of weeks ago. Of course, the products really taste great, so if you're interested in learning more, just connect with me directly at any time. Everything begins with a cold call, which always comes down to you...and me...today picking up the phone and making a call!
Have a great day selling today!
2023 SALES PLANNING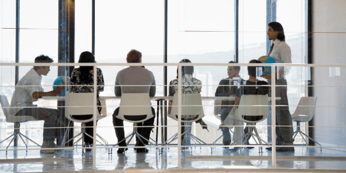 Check out our updated sales productivity site page and our new edition of Writing the Winning Sales Plan for 2023. Or you can just email me, and I will send you a free copy, and, of course, connect with me at any time for questions, comments or just catching up. Connect with me at any time for some quick ideas and feedback. There's never a cost for a call or two, plus I love listening and talking about Sales & Marketing.
www.derbymanagement.com
Derby Entrepreneurship Center@Tufts.