Learn a little about Sales, learn a lot about Sales...everyday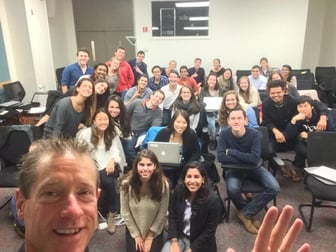 I have the privilege of being a professor at Tufts University where I've been teaching marketing for eight years now. Like everyone in business, my schedule is pretty scrunched between running our consulting firm, teaching at Tufts (and MIT every fall) and being a partner at Converge Venture Partners. As a result, I'm always juggling schedules, and every day I end up taking 10 to 15 minutes just to re-balance meetings and squeeze in another couple of calls. Since I do spend a lot of time with my students both on coursework and figuring out their careers, the question gets asked of me all the time... "Why do you teach?"
Part of the reason is getting to meet "too-cool-for-school" speakers like David Meerman Scott who come to class to lecture, but my standard response is....
Simple question, simple answer...
"Without teaching, there's nothing that would be pushing me to learn."
Michelangelo, at the age of 87, noted... "I'm still learning", and my personal belief is that unless we commit to something similar in our hectic/have-no-time/squeezed-to-the-inch/lives that forces us to continually learn...and hopefully teach...then we not only stop learning, as far as I'm concerned, we stop living. If you need convincing, just look at the ugly stats of early deaths among men who retire without an avocation that keeps them stimulated...and learning.
This weekend spend that 30 minutes early Saturday morning that I wrote about a couple of weeks ago, and think through what it would take to take just one step to move this personal learning process ahead. Then, it's time to do the same for your sales team including the succession planning process that you've been putting off for way too long.


Here's a Hint on how to begin...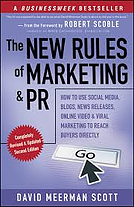 Try something easy to start: develop a summer reading list of just two work or personal development related books to start. That's just two books over the 12 week summer; clearly something that should be very achievable.
Adapted from

"How to Make Learning More Automatic,"

by Gretchen Rubin
If you want to keep growing, you need to make learning a habit. To get started, be specific about what you're asking yourself to do. Resolutions like "read more" or "learn new things" are too vague. Your goals need to be concrete and measurable: "Spend two hours every Thursday afternoon reading all the articles I saved during the week." Schedule the time on your calendar, and resist the temptation to do other work during that window. Monitor your behavior closely to push yourself in the right direction. If you know that some of your coworkers make on-the-job learning a habit, go out of your way to spend time with them. Studies show that we tend to pick up habits from the people around us. And the most important thing to remember? We must shape our habits to suit ourselves — our own nature, our own interests, our own strengths.




All of these thoughts about learning and about teaching also bring me to the point of kicking off my semi-annual hunt for six new marketing projects for my fall Tufts students.
Each semester the marketing content of my marketing class is wrapped around six real-life projects provided by a variety of companies who are looking for research and solutions for new products or extended markets. Each team consists or four or five juniors and seniors who spend the entire semester focused on learning about marketing and then applying those principles and tactics to develop full marketing plans and research reports for their customers. Just as examples, some of this semester's projects consist of...
a large supplier of corrosive resistant products looking to enter new markets
a North Carolina telemedicine business wanting to expand its market
a national company wanting to enter the auto cybersecurity market
an advanced robotics company entering a new market with a new product
A restaurant/convenience store rewards company launching a new product
If you're interested, just email me at Jack@derbymanagement.com, and I will send you an instruction sheet which outlines the requirements and the logistics for the fall semester.

This spring we had 18 companies apply for the six slots that we have available. For this coming fall's semester, the decisions need to made by June 15th at which time I will send the students the first draft of the fall syllabus and the projects since they will need to do research and form their teams over the summer. If you choose to participate, I absolutely guarantee that you will find this an exciting, stimulating and very rewarding process for your company and one that will certainly become part of your own learning experience.
Good Selling ! during the final days of this critical quarter.
Also, as you're now winding up this quarter, you just may want to put aside a day during the first two weeks of April to refine and update your 2016 business plan, or at least your sales and marketing plan To get you started, you may want to click on here and receive a downloaded copy of our Writing the Winning Business Plan, 2016 edition.
Another opportunity for kicking off the quarter in the right spirit is to do the same type of "relook" at the basics of your 2016 Marketing Plan after reviewing our ebook on "How to Write a Marketing Plan". Mostly basics and structure stuff which just might be the correct view to take as we move into Q2.

Derby Management...for 25 years
-Sales & Marketing Productivity Experts
-Business & Strategy Planning Specialists
-Senior Management Coaches for CEOs & VPs

Box 171322, Boston, MA 02117
Jack's Cell: 617-504-4222