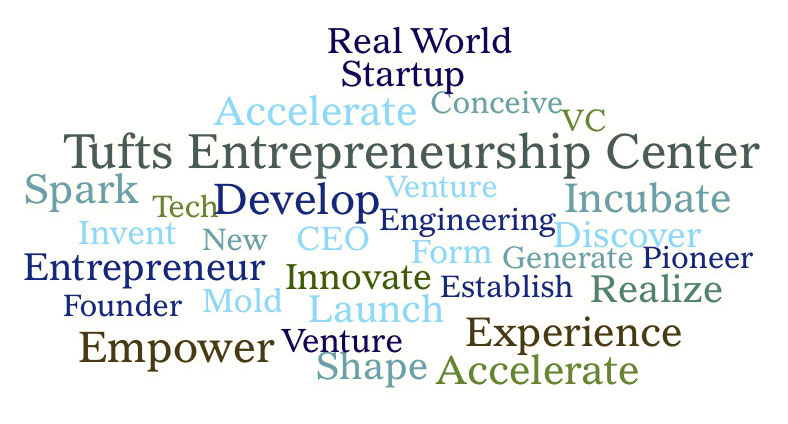 I've probably listened to, coached or presented in 10-20,000 presentations

.
Early volunteering and chairing the MIT Enterprise Forum, was my first love!
Being involved in the leadership of 4 or 5 other entrepreneurship associations
20 years of teaching at MIT in early stage business planning
14 years of teaching at Tufts in entrepreneurial marketing and sales
Director of the Tufts Entrepreneurship Center & Cummings Professor of entrepreneurship
9 of my own startups-a few very good, some just ok, and some "what was I thinking?"
A venture guy in three early stage venture firms and chairing Common Angels.
10,000 plus seems to be a good guess over 30 years; it's probably a lot more.
A couple of years ago, when we took over what has now been rebranded as the Tufts Entrepreneurship Center, we knew we could most importantly take entrepreneurship to the next level at this extraordinary University with 10 of the highest ranking research schools in the country. We're really urgent, so we quickly moved ahead breaking more than a few rules along the way always focused on creating the absolute best student experience!